Gotta keep feeding the outstanding commisions machine. I have for sale one of the 15/16th century gorgets we used to make. Made from 16 gauge steel with beveled plate edges and rolled edges where appropriate. Closes with a keyslot rivet and pin closures on either side of the top neck lame. If desired I can install straps for the attachement of shoulder harness. Will fit up to an 18 inch neck with room for the collar of an arming garment. I'm thouroughly average at 5 foot 10 inches, 180-185 pounds, not particulally large just average and this fits me fine. Like to get $180 ( less than we used to get for these ) plus the cost of shipping.
I have also been saving scrap from outstanding commision work and had enough around to make 7 dozen of the scales we used to offer. They're 1 1/2 inches wide by 2 inches long, made from 16 gauge steel with a slight 3-4 degree curve to them. Rivets are included. Like to get $25.00 plus shipping ( they'll fit in a small flate rate box for $7.00 ). I'm continuing to save scrape so i'll probably made a few more of these to make use of it.
Feel free to ask any questions. Paypal, check or money order fine.
---

Attachment: 52.15 KB


Attachment: 52.14 KB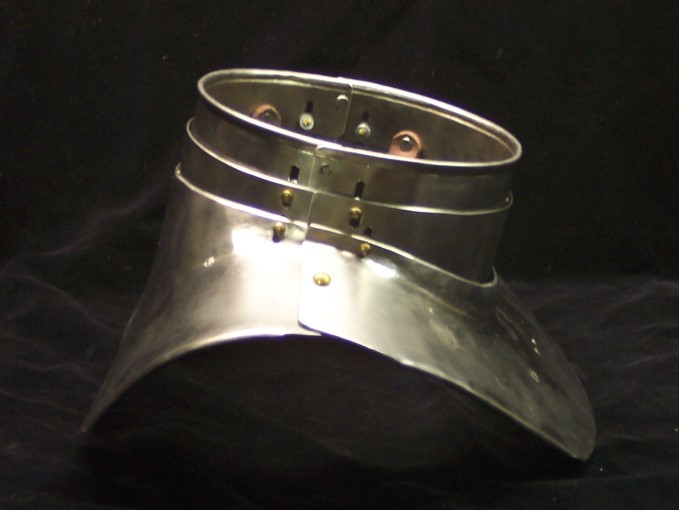 Attachment: 44.44 KB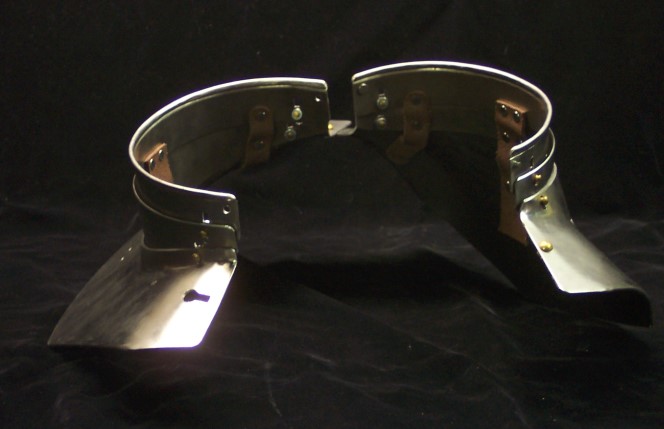 Attachment: 58.29 KB