---
Hello all,
I've got a standard Hanwei Renaissance Side Sword for sale. Just shuffling around the collection a bit and making room.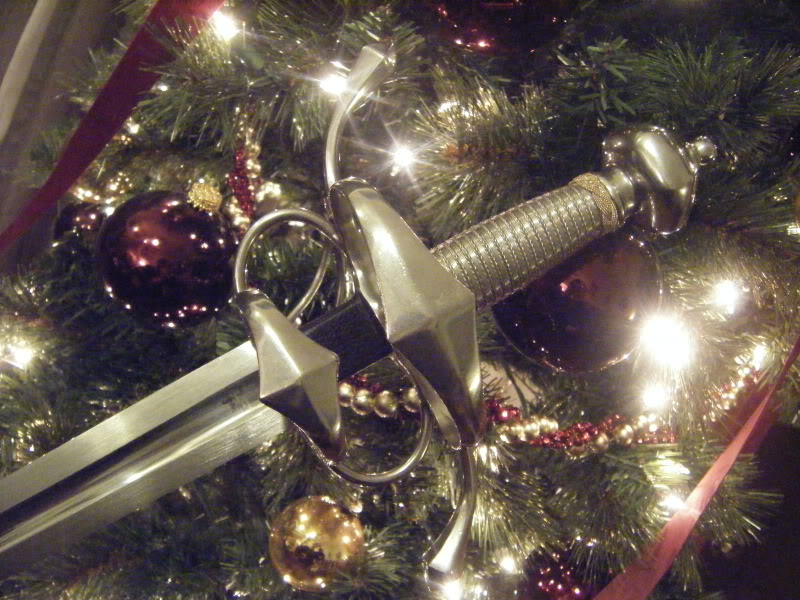 The hilt of this sword is inspired by a German piece housed in the
Wallace Collection
, London, though the Hanwei version has a smaller blade and slightly larger hilt.
Wallace A536
This blade is quite light and narrows sharply in both distal and
profile taper
. It's very fast and has a neutral static
balance point
, but would be even faster if it had a lighter hilt.
My sword is mostly stock, so the grip core is still plastic and the pommel construction is screw-on. This, in my opinion, makes it unsuitable for target cutting anything of substance, but it does excel as a thruster and is a lot of fun to swish around like a swashbuckler. The blade and hilt components could alternately serve as bases for project pieces. I've sharpened the edges of the foible to be able to cleanly slice paper as opposed to the standard dull edge.
The blade has a somewhat rough finish (the same as the Hanwei Tinker Swords) but the interior of the fuller is polished to a mirror shine for some reason. I like the contrast, myself.
The scabbard fits loosely (I've been using a folded paper shim to tighten the throat fit lately) and has some superficial scuffs that are visible on close inspection, though not from a distance. It's not bad for a freebie, but is fairly unremarkable.
The wire-wrap on the grip is tight and cleanly executed.
Overall the sword has a few drawbacks, but it's still simply one of the most beautiful entry-level swords out there.
I'm asking
$100 shipped
for this sword (con US, international would just be extra shipping).
I'll get some better daylight pictures tomorrow to add here, but here are some quick detail shots for now.
Thanks for looking, and Happy Holidays!
--Zachary J. Luna