Can someone tell me what type of sword this is?
---

Attachment: 163.57 KB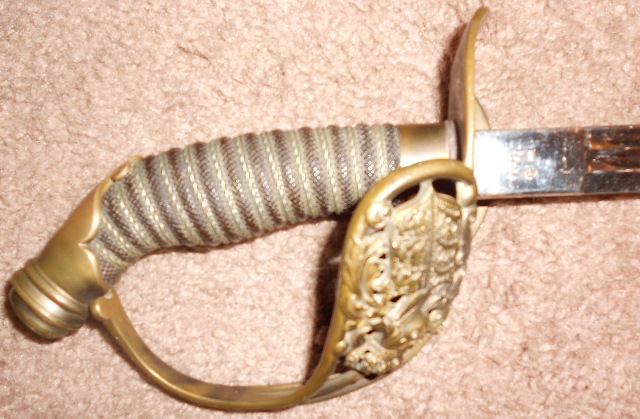 Attachment: 136.31 KB
[ Download ]

Posts: 1,372

Fri 09 Dec, 2011 7:23 am
It appears to be a model 1889 infantry officer's sword (degen) for one of the German states. If you can post a pic of the coat of arms on the guard maybe we can determine which one. Based on what I can see, my guess would be Württemberg. This sword if often called an IOD '89, for Infanterie Offizier Degen 1889. Are there any maker markers on the blade? I think I might be able to see the stamp of Weyersberg Kirschbaum & Cie.. I believe these were used from 1889 through WWI and perhaps even into the Weimar period. But I am out of my really stretching my knowledge of German military swords right now, so definitely do some additional research!
Page 1 of 1


You
cannot
post new topics in this forum
You
cannot
reply to topics in this forum
You
cannot
edit your posts in this forum
You
cannot
delete your posts in this forum
You
cannot
vote in polls in this forum
You
cannot
attach files in this forum
You
can
download files in this forum