Well the construction job is officially over, but having the last five days to work uninterupted did allow me to get alot more done than a few hours after work has been ( just completed and mailed out T.Arndt's order today amongst other things being worked on ). I'd like to keep plugging away while looking for a new gig and will need to keep some cash comming in for postage, supplies ect. ( it doesn't last long, most of what I got from the three Type II woooden bucklers went into supplies and some shipping ).
I've got three 11 inch steel bucklers ( one is tentaively spoken for but will keep appraised ) I threw into the build mix over the holiday. They are made from leftover parts ( I had three forged handles and unfortunately five 11 inch buckler blanks left over so i'm not sure what to do with the remaining two ) that would simply have sat, no money was spent on supplies for these. They are made of 16 gauge steel with hand hammered boss and a rolled edge. They have hand forged handles made from 1/2 inch square stock with a 3/4 twist in them to improve grip. Each has a hand stiched boss pad made from natural wool felt and cotton batting glued into the boss. All are finished in steel rivets. I'd like to get $65 plus shipping for them.
Feel free to email/PM me with any questions. Paypal prefered but we can talk about checks or money orders.
---

Attachment: 64.76 KB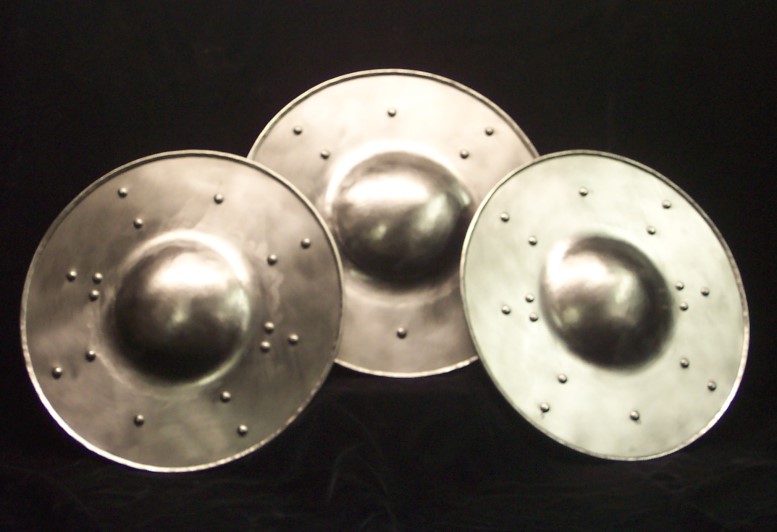 Attachment: 46.84 KB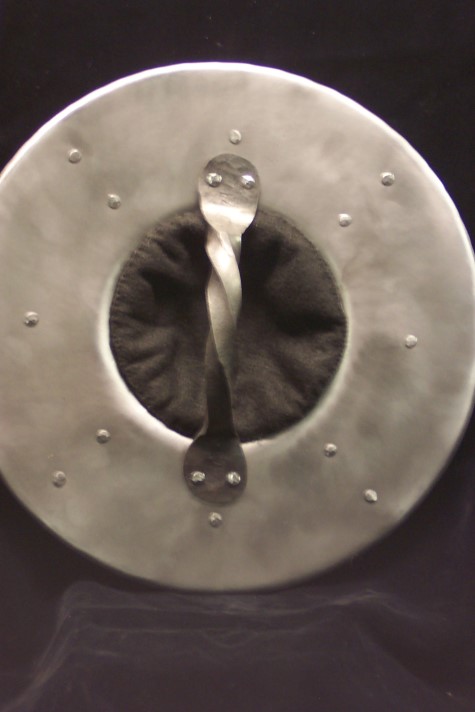 Attachment: 58.44 KB