---
Greetings all...
A couple more swords for sale. ;)
1. Hanwei Tinker Longsword - Sharp
$110 shipped
2. Custom Norman Sword made with Albion Squire Line Viking Blade
$300 shipped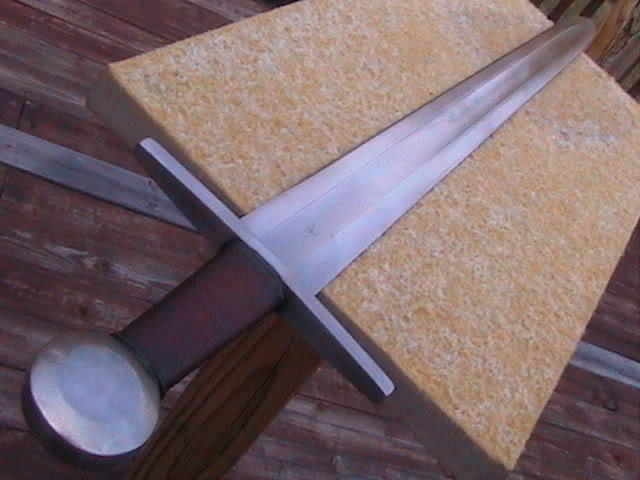 Don't have a pic of the longsword, but its your standard longsword in good condition. The Norman now has a green stone set on the pommel... I'll try and get a pic of that soon.
Thanks