---
Hello everyone.
Never quite thought my first post in this forum would be in the market place, but c'est la vie.
I would like to sell my Hanwei Cromwell Mortuary Sword. I bought it some months ago for cutting practice and general aesthetics, but have only "dry handled" it since.
I came to realise that I'd rather have another "fencable" blade, so I thought I'd offer it here to finance this project.
I am asking 310 EUR, shipping included inside the EU.
I would be willing to have a look into shipping it to other places as well in case anyone living outside the EU would happen to be interested.
I apologize for the bad photos, I can try to provide better ones upon request.
---

Attachment: 147.89 KB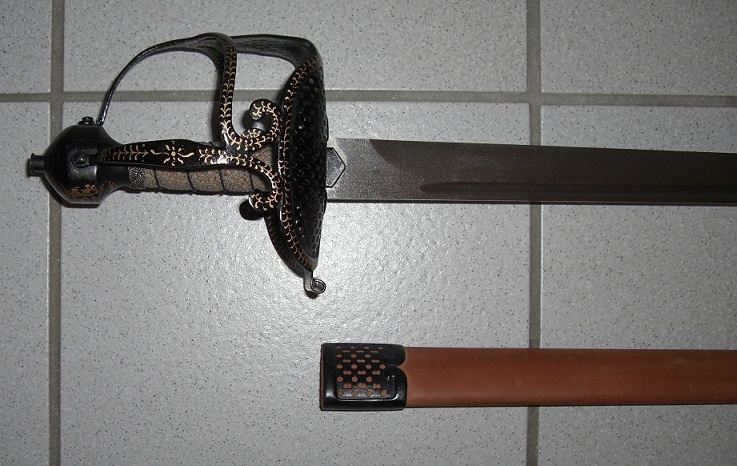 Detail 1

Attachment: 155.53 KB
The sword [ Download ]


Attachment: 139.03 KB
Detail 2 [ Download ]


Attachment: 80.73 KB
Front [ Download ]


Attachment: 97.88 KB
Back [ Download ]