I just joined this forum today. I'm hoping you folks might help me with a little research project that I've no idea how to proceed with. If I'm lucky, I'll figure out how to attach images and my goal of figuring out what this is will be fulfilled.
I picked up this piece from the son of a WW2 veteran. The vet passed away & the son is slowly cleaning out the house. I've been fortunate to pick up a number of WW2 German awards, pins & insignia that were brought home by the gentleman but this one is an odd ball. The son remembers it from his youth and recalls his Dad saying it was a German axe. I posted it on the WAF but no one had a clue since it wasn't the normal configuration of 'axe' (fireman's) that the guys were used to.
It's a mere 12" long and looks to me like some kind of warhammer wannabe. There are no markings. Where I don't collect this stuff I'm hoping to get some idea of (hopefully) who would've made a piece like this in miniature, around when it was made and hopefully some advice on a venue where I might find someone who collects this type of item since it certainly doesn't fit with the collecting direction I'm on.
All comments or guidance is welcome & appreciated.
Rick C.
---

Attachment: 20.1 KB



Attachment: 29.3 KB


Attachment: 26.1 KB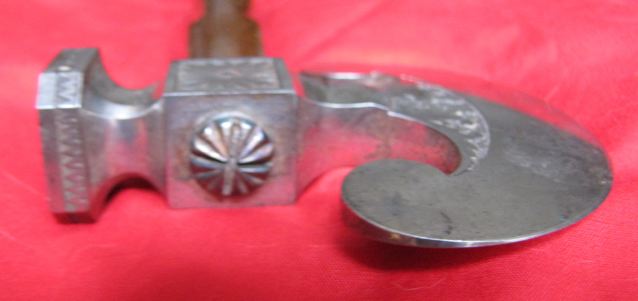 Attachment: 28.07 KB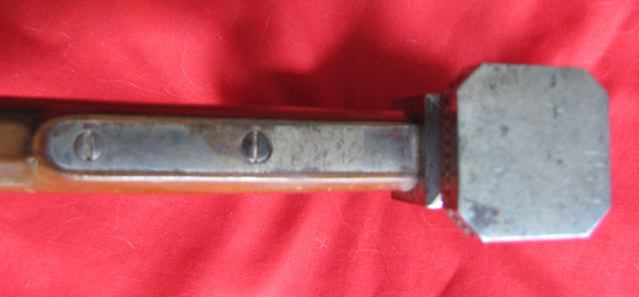 Attachment: 59.6 KB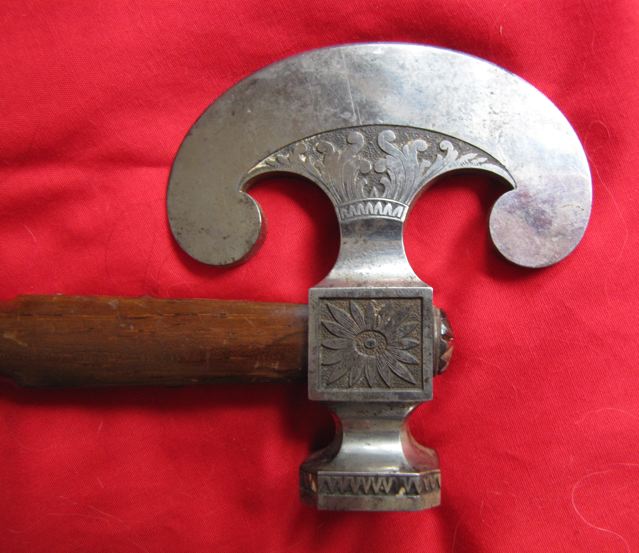 Attachment: 47.34 KB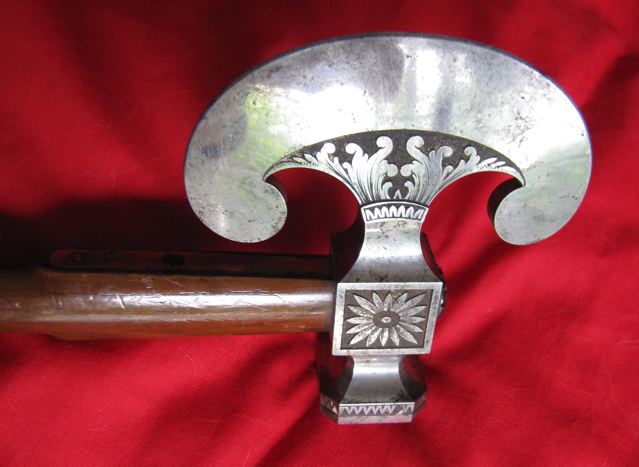 Attachment: 70.37 KB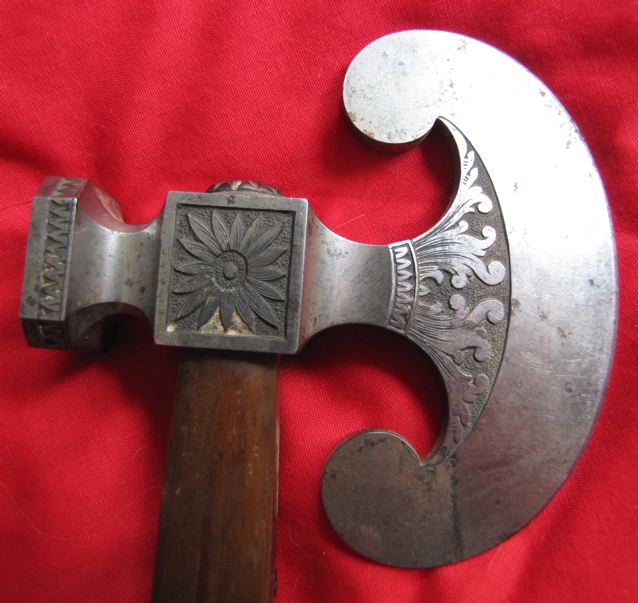 Attachment: 49.88 KB