---
It pains me to do this but I need to replenish my arms and armour fund and make some space. I finished this sword a few months ago and haven't had time to bond with it, so....
Blade is Windlass Erbach Sword. Pommel is Windlass Towton. Cross is adapted from an A&A Scholar's sword. All modification, grip fabrication and assembly by me. Original Windlass edge. I'm willing to remove the bluing if the buyer wishes.
This sword is not meant to reproduce any known antique. It is meant to generally reflect the style of ca. 1480 and is inspired by two swords depicted by Hans Memling, especially the one shown below.
Stats are as follows:
2.8 Lbs
43" Overall
32.75" Blade
6.5" Grip
7" Cross
2.25" Blade width at cross
16.75" COP
2.8" POB
$400, shipped in CONUS, Paypal only.
For comparison, that's more than $100 less than the Albion Squire Line "15th Century Bastard" sword, which is comparable in style and stats but lacks some of the details of my project (mainly in the grip).
I should point out that the scabbard shown is not for this sword. If the buyer wants a scabbard I can offer a couple of different options for an additional charge.
---

Attachment: 142.26 KB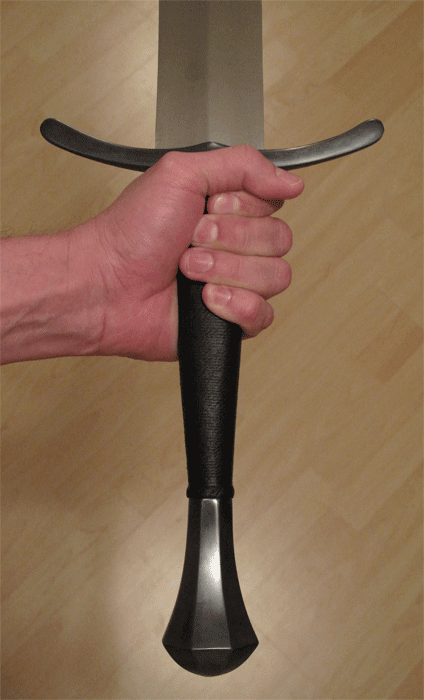 Attachment: 197.49 KB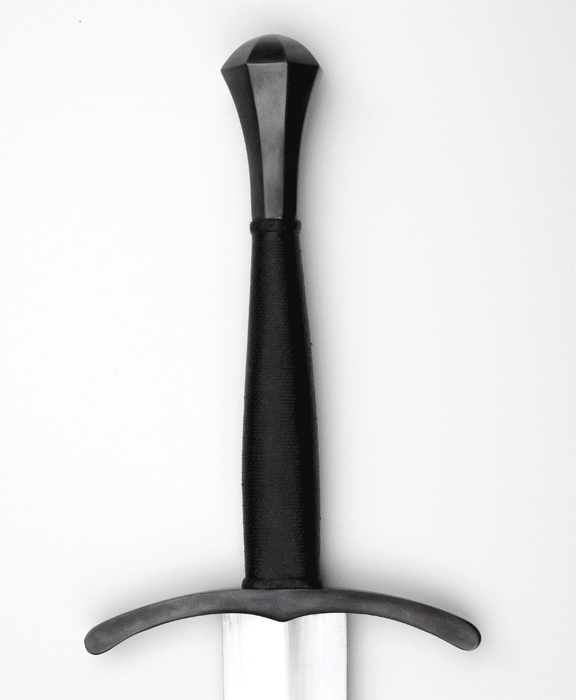 Attachment: 169.05 KB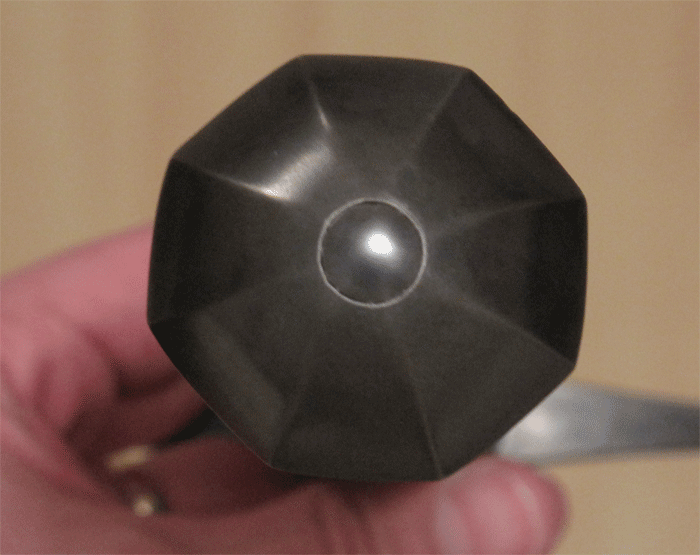 Attachment: 198.03 KB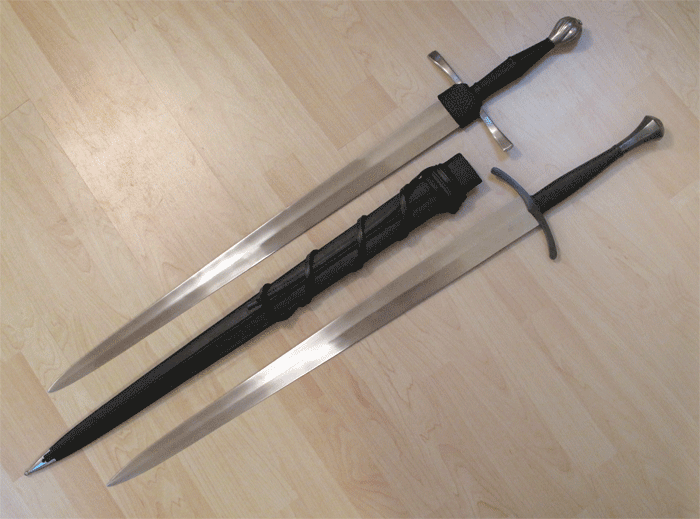 Attachment: 115.11 KB