I just finished up a XVIII and I used as a study for a possible production run later on this summer. While this sword isn't designed after one specific find, I wanted to shoot for something that has the same visual feel and aesthetics. I think it turned out rather well.
Length overall: 35.7"
Blade length: 28.8"
Blade width at guard: 2.8"
Weight: 2lb. 8oz. (1.136Kg)
Point of balance
: 2.7" Forward of guard
The blade is a little wider then what I think the documented originals that I've looked up, but overall I think it works and is true to the style of the originals. I had to regrind the blade to remove some more mass once I got the fitting done and seated, and the overall feel is really nice. The point stays right where you want it, there is ample stiffness in the blade to deliver a trust, while the edges are very capable, and sharp enough, to easily cut. I went a little crazy on the risers, but in the end they really help keep your hand exactly where you want it and minimize any slipping. I think the pommel came out a little thinner then I would have liked.... But I haven't seen enough angled shots of originals to really have a firm idea to base my assumption on. I think that forging the pommel like I understand originals were forged, making them more hollow on the inside would allow for a more massive look on the outside. However I still feel like it works, and the sword is properly balanced and alive in the hand which I think is the main idea :)
I am asking $1350 plus shipping for this sword
**If purchased prior to June 10th I am offering free shipping continental US plus 10% off for $1215 shipped to your door
---

Attachment: 79.26 KB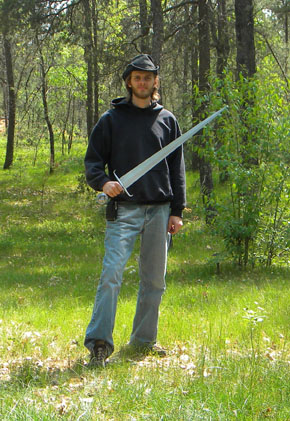 Attachment: 141.14 KB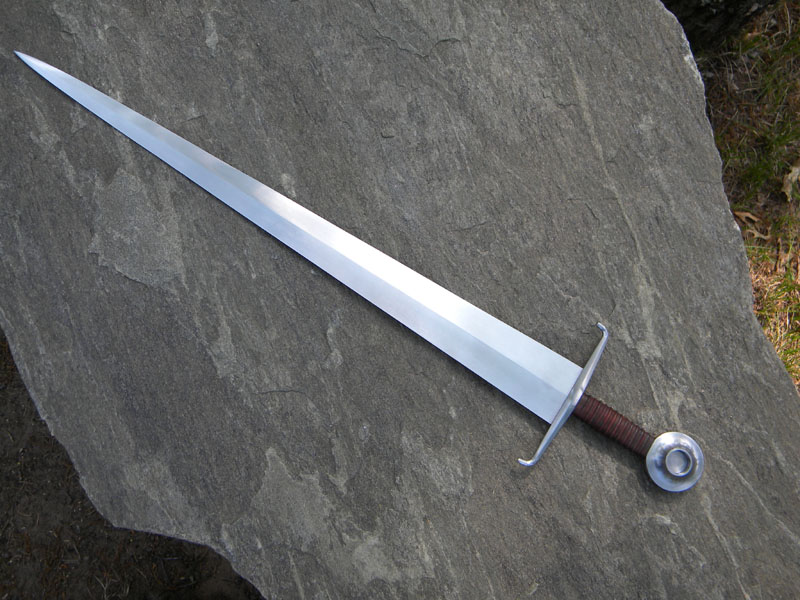 Attachment: 145.91 KB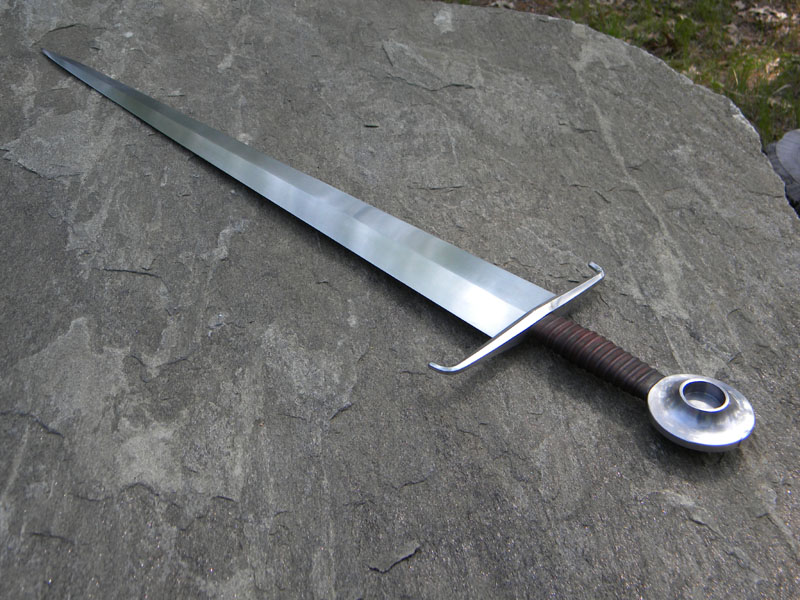 Attachment: 155.05 KB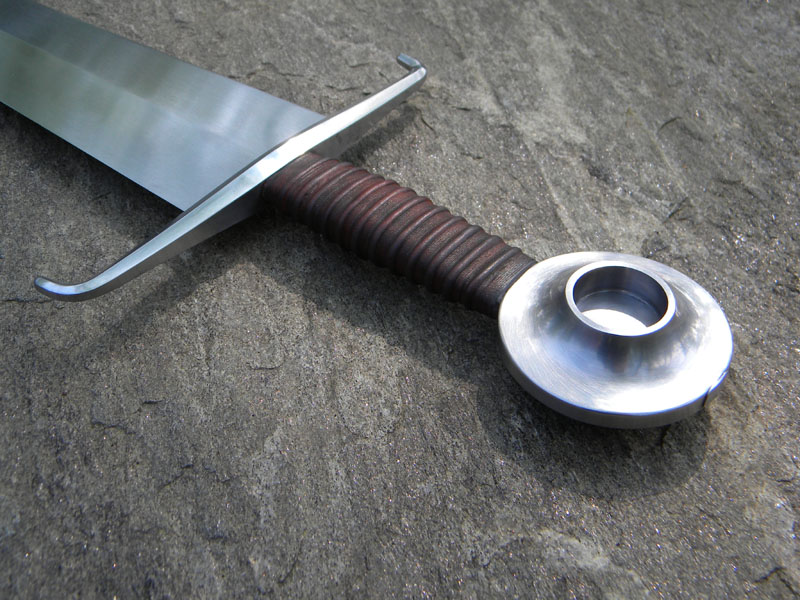 Attachment: 135.2 KB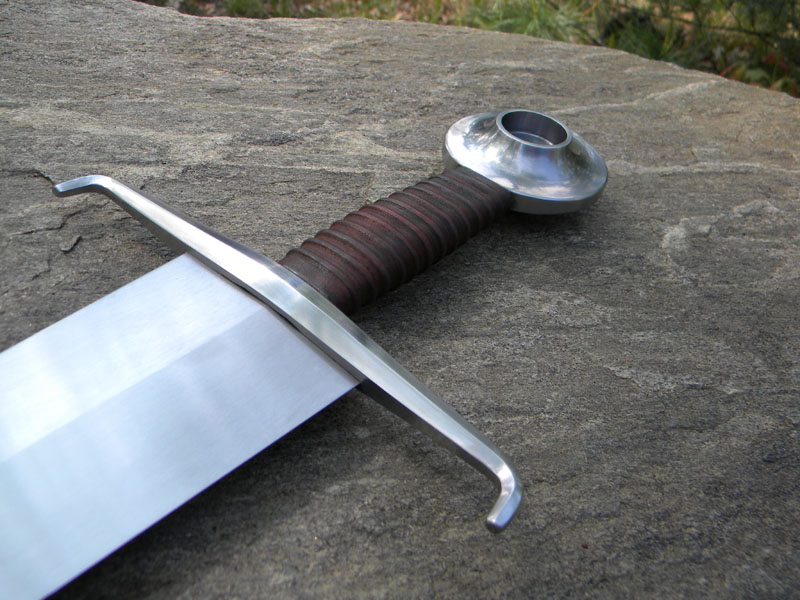 Attachment: 80.9 KB