---
The smith of this sword is KC Lund and attached is a pic of the maker's mark.
The blade is pattern welded L6 bainite measuring 23 1/2 inches with a width of 2 inches at the base measured near the crossguard. The blade is very light and agile in the hand, though perhaps too light for those who like heft to their blades.
The crossguard and pommel are of latten with an interlaced design and the pommel also is decorated with silver wire. The hilt is of hardwood. Attached is a picture of the pommel.
Also attached is a pic of poor quality giving a basic idea of shape and overall form, however I will attempt a better quality picture.
Asking price is $1500.00USD, shipping included to CONUS. Paypal only. The blade was original acquired for $3600.00 in times of greater bounty so the price is fair. Any questions/ comments feel free to PM me or e-mail at
ironhandofalmuric@yahoo.com
---

Attachment: 54.75 KB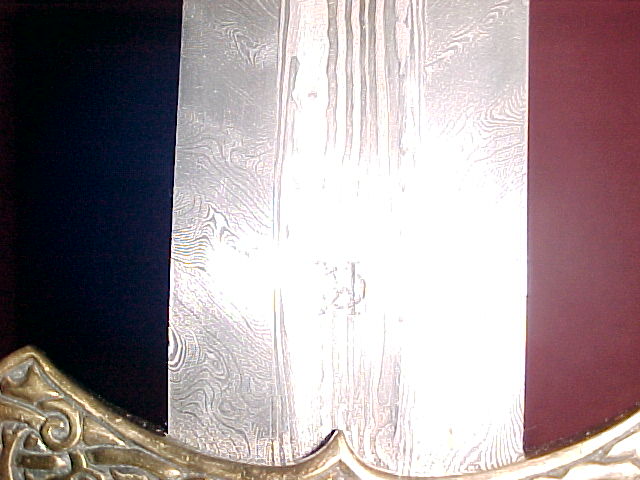 Attachment: 74.87 KB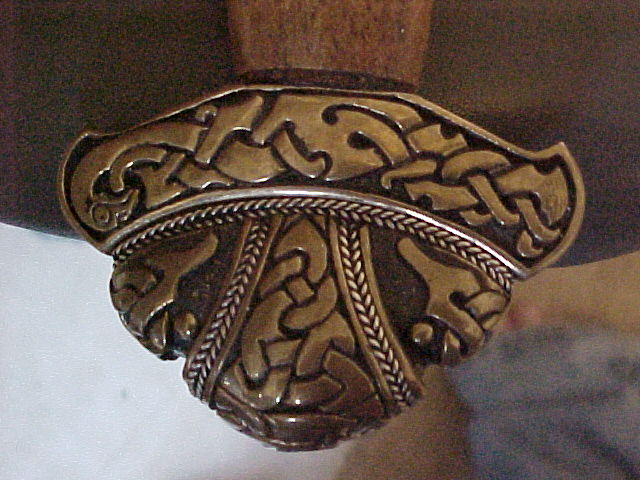 Attachment: 2.66 KB



Attachment: 61.82 KB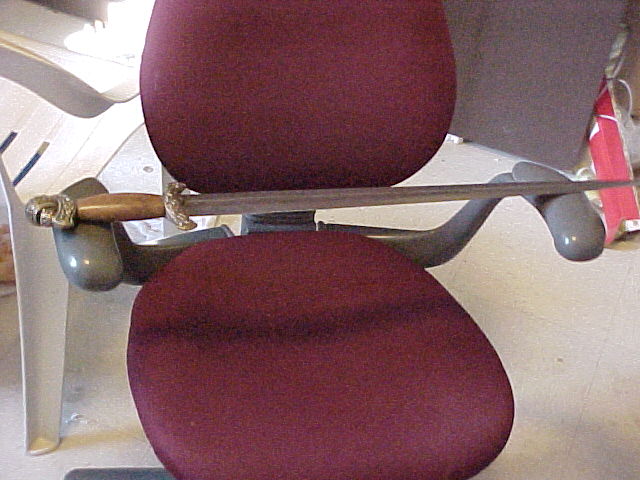 Attachment: 2.26 KB