---
For sale is this spatha by Richard Kazda of ArmArt. It is a "ring hilt" spatha of the later Roman period. The sword features pattern welding in a linear pattern and blued hilt components with bronze inlay. The grip is leather thong. There is a slight imperfection towards the tip of the blade which is pictured. It is barely noticable but I like to be honest about stuff like that.
Here are the stats:
BL: 28 inches
OAL: 35 inches
POB: 4 inches from guard
The sword is sharp.
Asking price is $1000 shipped ConUS. Please PM with interest. Thank you.
---

Attachment: 10.81 KB



Attachment: 32.62 KB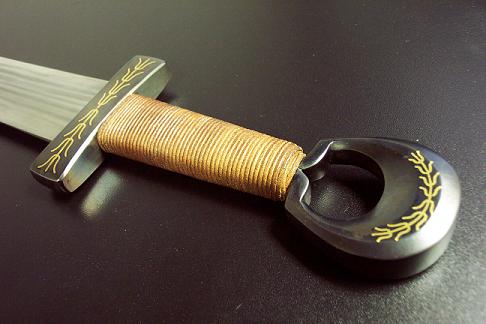 Attachment: 19.28 KB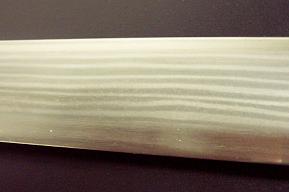 Attachment: 23.63 KB