I mentioned a dagger in my wrought iron thread... it is pretty much done other than a detail on the scabbard I'm trying to work out. This is most definitely not rooted in any kind of specific history.. but I like to think of it as a dagger concept that drifted into the Roman Empire with trade caravans from the Far East. :-) It was done on commission.
It is wrought iron/pure nickel and 1080 core.. a construct that I want to use for traditional spearheads and more period correct daggers. One of the things I like about the nickel, other than looks, is that it inhibits carbon migration from the core.
I made a mistake on this.. a tried to fuller in a 'blood groove' and the piece jumped in the vise leaving a gash that could only be repaired by grinding down... so I have two different sides now!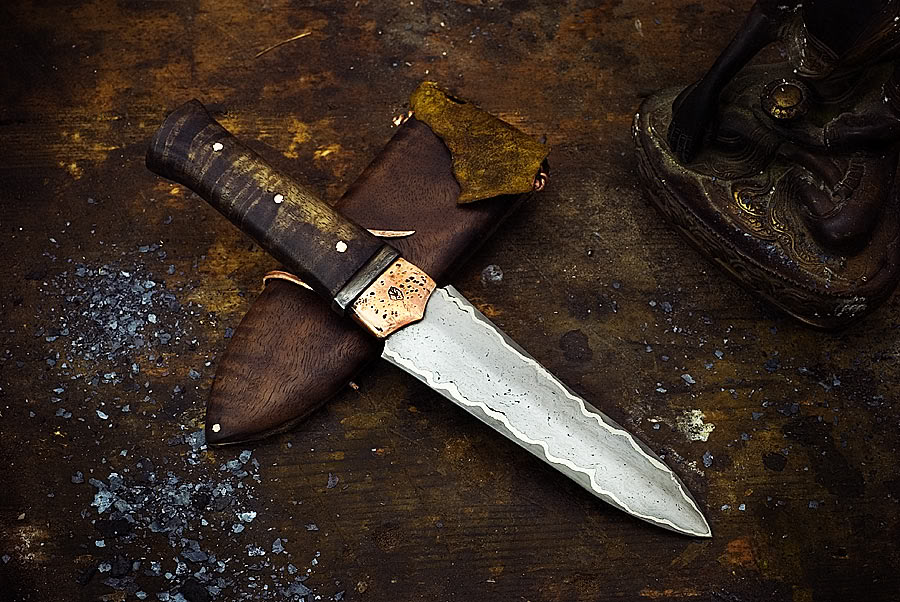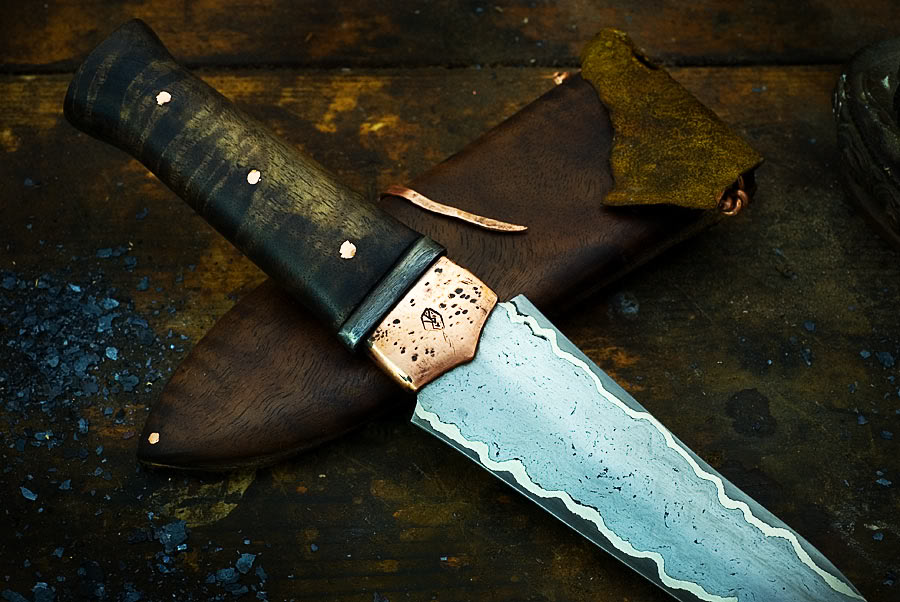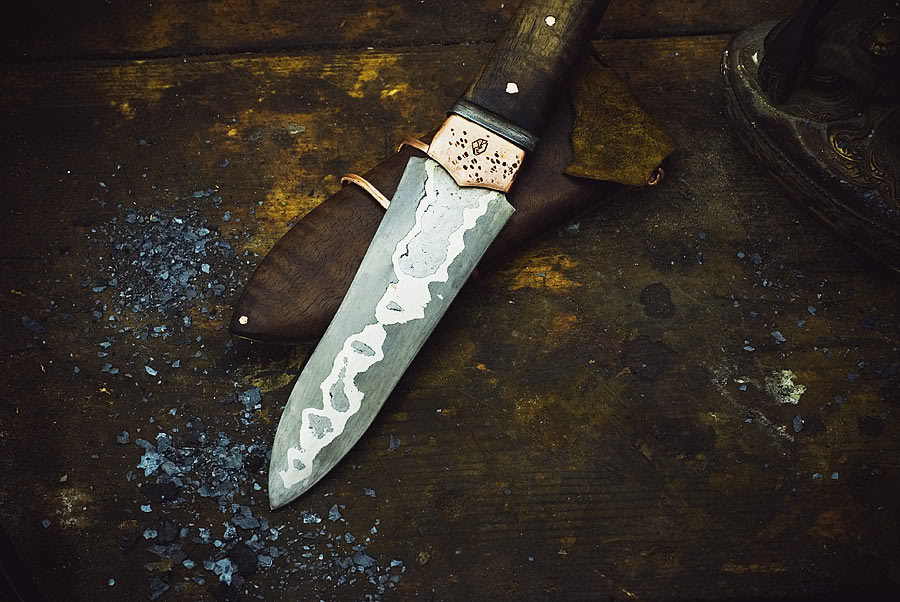 I apologize for the inconsistent color balance of the images.. I'm playing with some new contrast techniques and I have to find a way to calibrate. The first and last are most accurate.
Also.. Still trying to decide what to do about the copper fitting on the scabbard..