---
Here is for sale a nice spring steel arm harness. Made by Jacek Matera
It is inspired by the late 14th cent Curburg arm harnesses.
It is mostly made from from 1mm spring steel, one piece elbow cop (thicker steel but not possible to measure) , made from one piece without welding. Very light and sturdy. Goood overall condition with some stains here and there some scratches and minor surface signs from steal sparring. Yes, these stand up to steal sparring quite well.
Sizing:
Lower arm lenght (LA) cuff to mid of elbow (length): ca. 25cm
- LA cuff (inside) 7,6cm vertical, 7cm wide
- LA ending of upper section in the center of the rolled edge (inside) 10,7cm high, 11cm wide
Upper arm length (UA) center of elbow to end of steel: 16cm
-UA width 13cm - 12cm at elbow
Elbow width 13cm
Asking 300€ plus shipping.
---

Attachment: 122.49 KB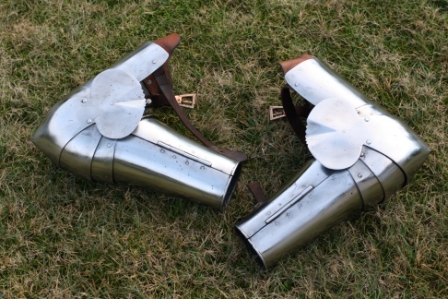 Attachment: 120.04 KB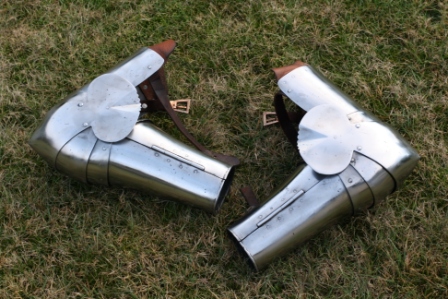 Attachment: 64.38 KB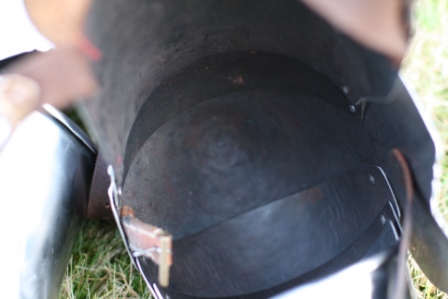 Attachment: 100.95 KB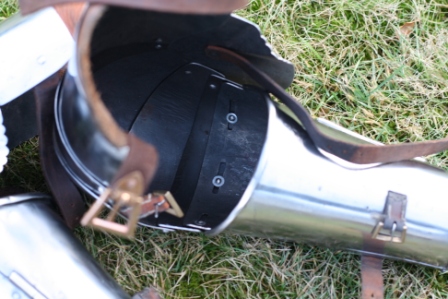 Attachment: 120.64 KB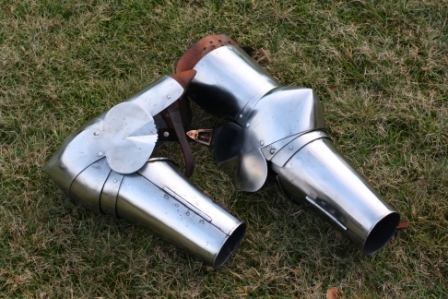 Attachment: 117.85 KB