Well, I don't normally offer my stuff off the shelf, since a major selling point for my work is that the customer can purchase whatever their heart desires. However, a circumstance has arisen where it turns out that I've got an completed Albion Baron scabbard on hand, ready to ship and no one to ship to. Therefore, in the interests of getting this out of the shop I'm offering it up for sale, at a deeply discounted price. You don't get to spec it out, but you don't have to wait on the waiting list and you get it much cheaper than normal as well.
This one has my first attempt and making my own belt plate as well as some tooling in place which I've never tried before. The back seam is hand stitched, the leather is hand dyed and tooled. The fittings are silver plated bronze.
I'm asking 375 dollars plus shipping to your location for this piece.
---

Attachment: 60.76 KB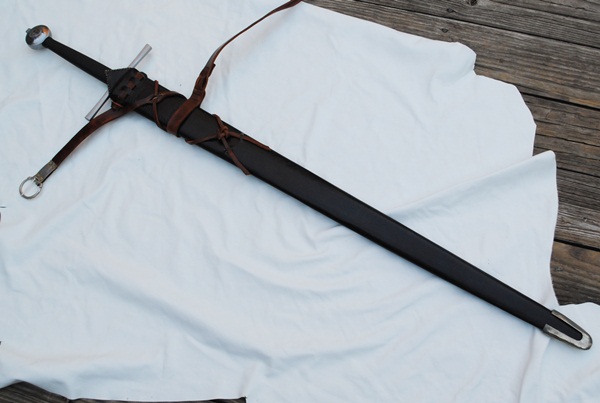 Attachment: 118.4 KB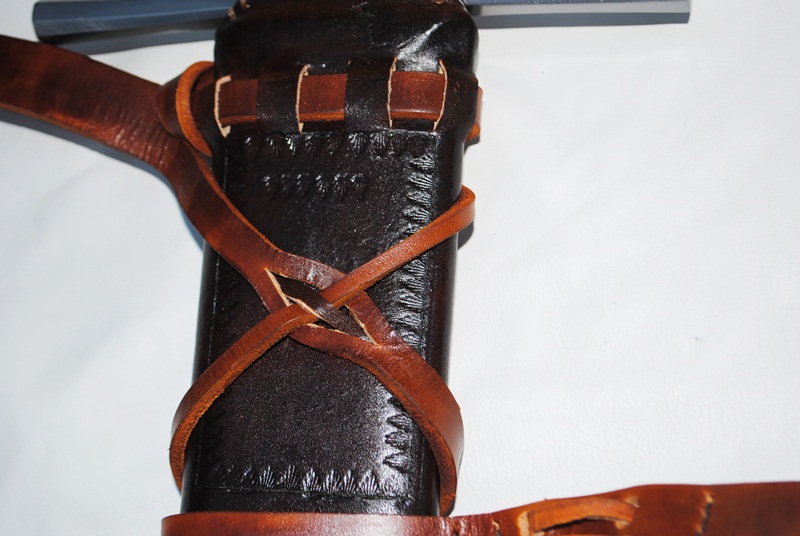 Attachment: 45.79 KB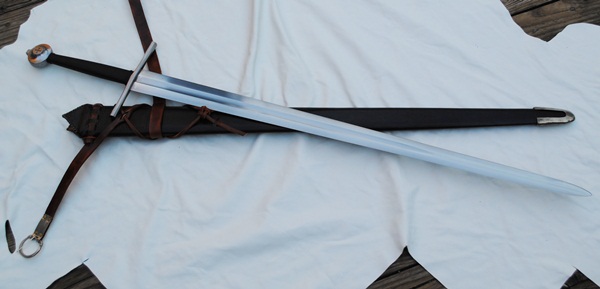 Attachment: 65.29 KB