help to interpret this picture.
1) The grip of the thumb over the guard.
Only one way to represent in drawing or something that has to do with a way of fighting.
Maybe, it's a sure grip, for mounted combat? We know that in the sixth century, some people already fought with the index finger over the trigger guard. Does anyone know of thumb? Exists in the fighting techniques of master Italian or German grip as shown in the picture?
2) The guard is strange. Has anyone seen a watch like this?
3) What are the rings on the pommel? what are they?
I hope not too many questions.
---

Attachment: 163.31 KB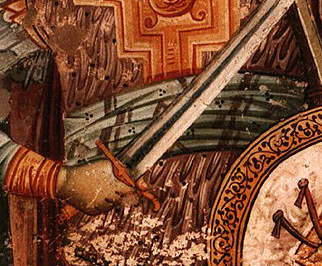 zoom

Attachment: 167.53 KB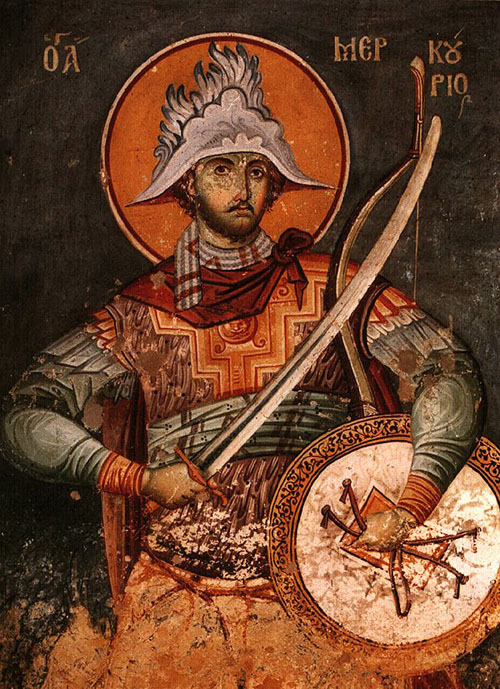 St. Marcurius