Hi All,
Brian at DBK started a thread a week or so back on a Svante scabbard and as is always the case with his work - seriously impressive. My style is a little different from Brians' and I have been meaning to post this up for a while so I thought why not?
The client wanted a scabbard rather than a full harness, so this was made to display rather than wear and so is lacking hanging fittings etc.
The sword is of course quite a thing to behold and even more so to hold in reality and so I tried to incorporate some of the elements of the sword into the scabbard. I reflected the inlets in the pommel in the finial of the chape and of course shadowed the rain guard on the locket but I also squared off the edges of the scabbard core and made the locket with squared off edges. This is not something that I would normally do, but although the Svante is of course covered in curves, they are strong and very defined and so I tried to get a little of this definition of strong lines into the scabbard, so rather than round and curve elements as I usuallly would I left them hard. I hope you like the result.
Regards
Tod
---

Attachment: 165.15 KB



Attachment: 154.21 KB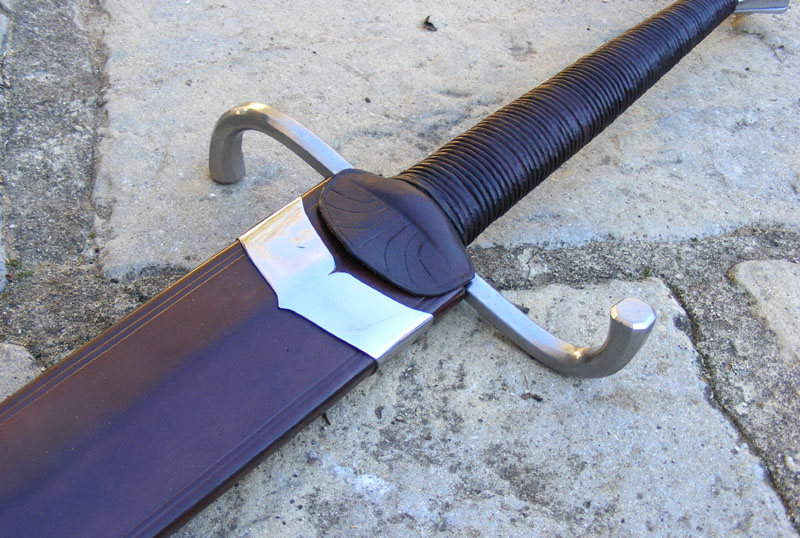 Attachment: 173.7 KB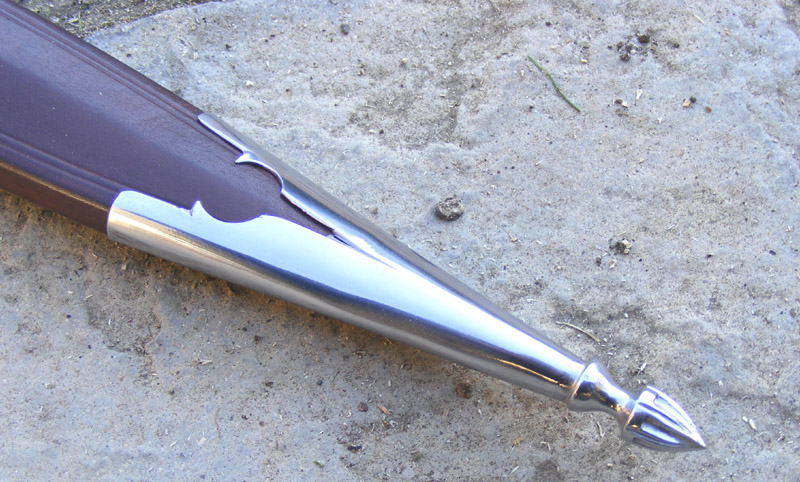 Attachment: 189.66 KB