---
I made this several years ago for a Crusader era kit that I never completed. The piece was inspired by several combined styles. The scabbard was influenced by styles found in the Museum of London: Blades and Scabbards book.
Made from industrial power hacksaw blade (this will really hold an edge) This was not a bi-metal blade, but one that is hardened throughout the entire blade. Overall blade length is around 7.5 inches. The entire piece is made according to period style whittletang blades. The blade is friction fitted to the hardwood handle and glued into place IIRC with real pitch glue, but it may be something else. The scabbard is made from 2mm thick vegtan leather with hand tooled and painted designs.
The knife itself could easily be used for an earlier impression with a proper scabbard.
$100 and I will pay for shipping/insurance in CONUS
---

Attachment: 209.18 KB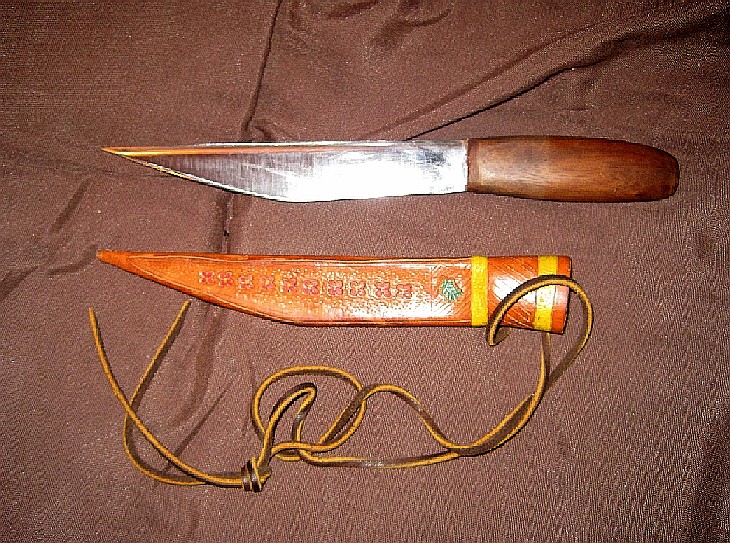 Attachment: 184.13 KB