---
Hello everyone,
I am relisting this item!
$1250
including shipping to CONUS (payment via paypal). In my opinion this is an absolute steal, especially since Mr. Clark currently charges $1200 for an UNPOLISHED, monosteel tanto without habaki or shirasaya.
Howard Clark San-Mai Tanto
Nagasa: 7", Form: hira-zukuri
Hada: 900-layer itame pattern-welded skin steel by Daryl Meier, with some prominent but very tight weld lines.
Hamon: notare, crossing from skin steel to 1086m core steel.
Signature: O-Mimi ("Big Ear," aka Howard Clark).
Construction: san-mai, with 900-layer itame-hada Meier skin steel over hard 1086m core steel.
Condition: full polish with true honoki shirasaya by Keith Larman, moderate marks from uchiko, small superficial scratch on kissaki.
Habaki: copper, by Howard Clark.
This is the top tanto in my avatar image and is pretty special. A really cool feature is that in the spine, you can see the split between core and jacket steel from the way the hamon changes appearance.
It was one of a pair of unusual tanto made by Mr. Clark as an experiment with an especially hard batch of Meier steel, and when Keith Larman sold it to me he reckoned it was one of the toughest tanto Howard had made at that time. Howard Clark no longer offers san mai or even forge folded items on a customer order basis (he sometimes makes and sells them on his own volition). It is wonderfully sharp, with a great feel and lots of interesting activity.
There are a couple of important notes. First, a couple years ago I received a cheap sample of uchiko and used it on this tanto before discovering just how cheap it was. The result is a couple of light, round scuff marks (hard to photograph). It is not usually noticeable without thoroughly cleaning the blade and examination under revealing light. The activity and the hada are still totally clear and visible. Second, there is a small superficial scratch in the kissaki region on one side. I am attaching a photo that shows what I am referring to. Again, this is a purely cosmetic defect and I am considering its effect in my pricing, but I don't feel that it detracts from the many things I enjoy about this blade. You may wish to have the saya cleaned as I suspect there is a foreign element inside it causing this scratch.
I encourage you to check out similar offerings currently on sale by Keith Larman and Ted Tenold at their respective websites. I think you'll agree that my asking price compares favorably taking all variables into account. Likewise, as of this posting Howard Clark charges $1200 for an
unpolished
tanto in plain 1086.
Polishing
can cost around $100/inch for many well-known togishi in the US, and that doesn't necessarily take habaki and shirasaya into account.
This would be a great tanto for collection, appreciation, or mounting. Interested parties can contact me via PM or email.
-Gabriel L.
---

Attachment: 20.03 KB



Attachment: 19 KB



Attachment: 64.48 KB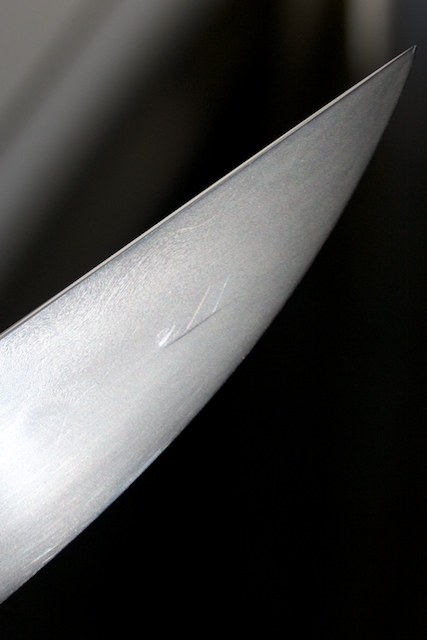 You can see the scratch I refer to in the description.

Attachment: 54.41 KB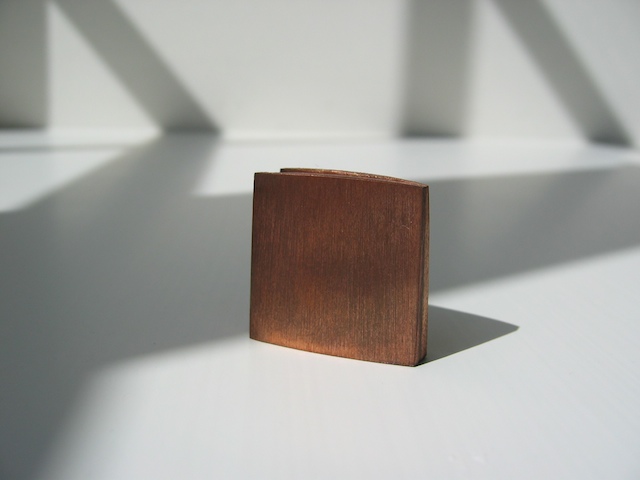 Howard Clark did the copper habaki.

Attachment: 39.28 KB



Attachment: 72.62 KB