Recently I was inspired by
this
thread to get off my duff and do something with my poleaxe head lying about the shop collecting dust.
The
GDFB Poleaxe, Head Only (XB0099)
is a nice piece for the money, although some minor file work was required.
An ash wheelbarrow handle from the local hardware store was used for the haft. I ripped it down to 1.25 inches square on my table saw, then used a spoke shave and hand plane to give it a moderately octagonal shape below the langets.
I decided to not inset the langets into the haft as I had been told "this is a special kind of hell". Maybe next time. I did sand it lightly while leaving some "flaws" as I will be distressing the piece. The haft was liberally rubbed with boiled linseed oil several times.
As Sean Flynt mentioned, "There's a shocking lack of proper langet nails these days." I resorted to peening standard 8 penny nail heads, which gave a less manufactured look, then cut the nails to length. I cut them so that they would just barely poke through the other side of the haft. As this piece will be for decoration only, I did not cut them long enough to protrude from the haft in order to peen them over. I did cheat a little and added epoxy into the head mount just to be safe.
The hammer head has a simple waffle pattern. Wanting little pyramid shaped nubs instead of little square ones, I spent a quality evening with my trusty files.
Attached below is a progress shot taken a few days ago. It should be obvious that I am no photographer. :blush: I decided to have a little fun and took a moderate strength stab at an old
shield
leaning against my work bench. This half-hearted stab with an unsharpened point protruded 2 inches through 0.5 inches of laminated plywood! :eek:
Currently the poleaxe is undergoing "forced aging" using techniques in the
The Instant Antique
feature article. I will post photos of the distressed poleaxe when the process is complete. :)
---

Attachment: 17.21 KB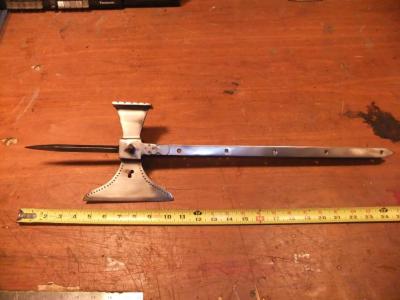 Attachment: 16.85 KB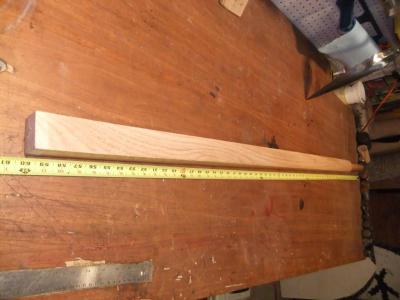 Attachment: 14.47 KB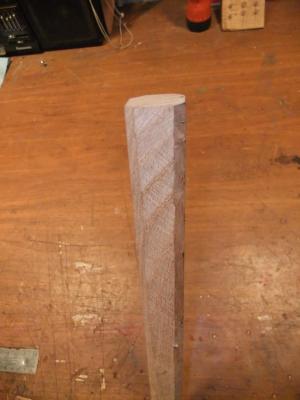 Attachment: 16.39 KB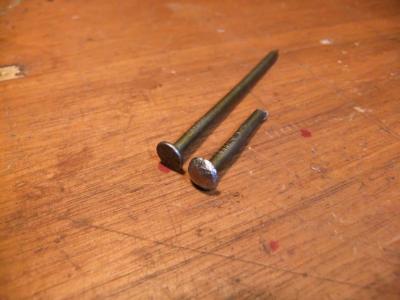 Attachment: 13.32 KB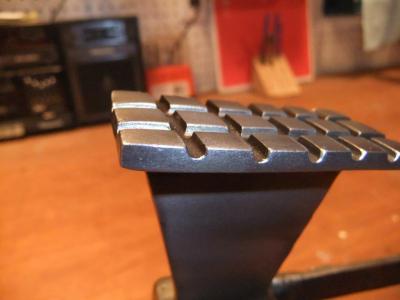 Attachment: 18.29 KB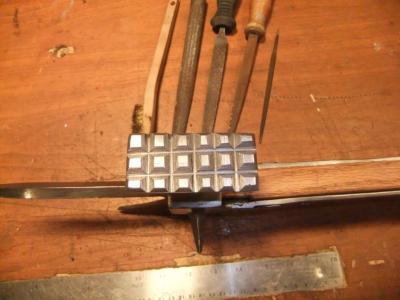 Attachment: 11.79 KB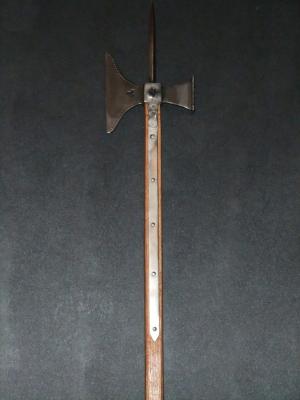 Attachment: 12.32 KB