Hello everyone,
I have been chatting with the Higgins Armoury Museum, because Ive absolutely fallen in Love with a piece there. I wish to try and find out everything I can about a certain helmet. Barbara at the museum was ever so kind enough to take a photo of the makers' mark on the visor.
Please see attachment.
If anyone might be able to help me identify this mark or let me know of a resource I might look into, I would be very grateful. I live very far from the museum and cannot see this piece in person. So I am working from other peoples' kindly donated photos.
Kindest regards,
---

Attachment: 194.48 KB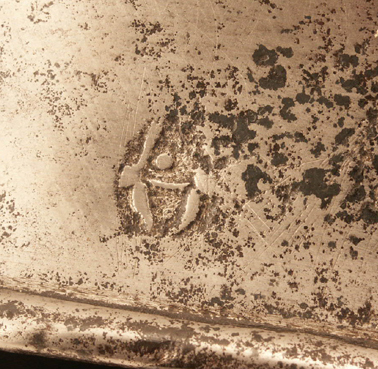 1480-90 armour maker's mark. On heavy cavalry sallet helmet.