Hi,
for some reason a German theme has come over my work recently, partly brought up by a messer I have recently finished. During the scabbard research I came across a lovely set and had a go at making a similar one.
I have also been making Ruggers for a while and so while I was at it made one of those and added in for the pictures a Holbein dagger I made earlier. this year.
In an earlier thread about eating prickers Peter Johnsson brought up a point about whether the squared off edeges they have can be use for sharpening and so I thought I would go to the extreme of the idea and the pricker has hollow ground edges and has been left full hard and yes it really does sharpen.
If any one is about this weekend in Ryton on Dunsmore near Coventry in England they will all be on show at TORM
I hope you like them
Tod
---

Attachment: 129.39 KB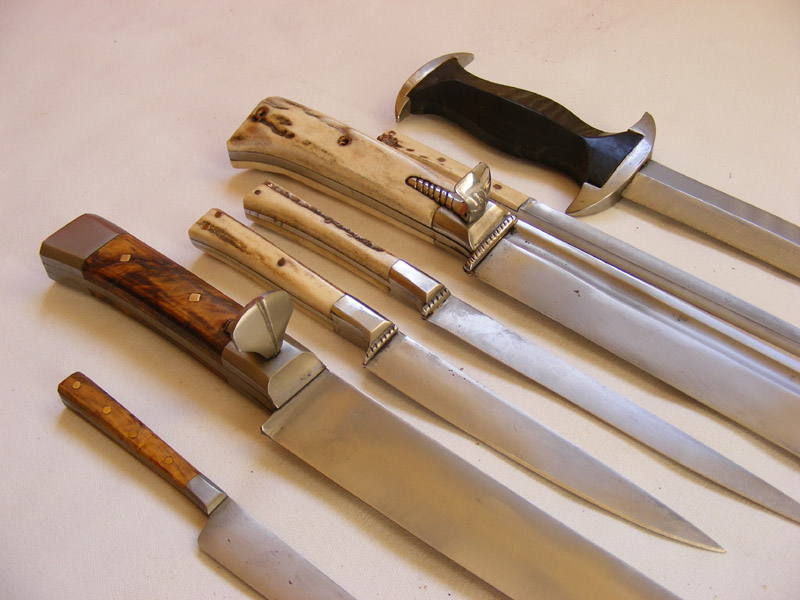 Attachment: 119.34 KB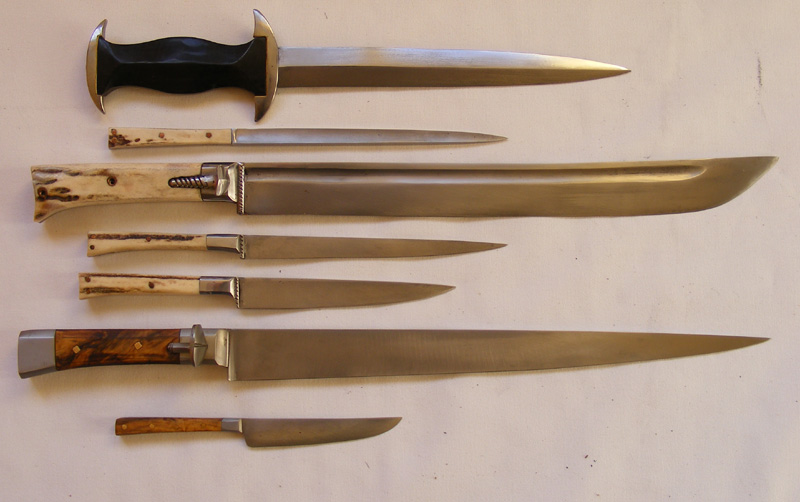 Attachment: 136.83 KB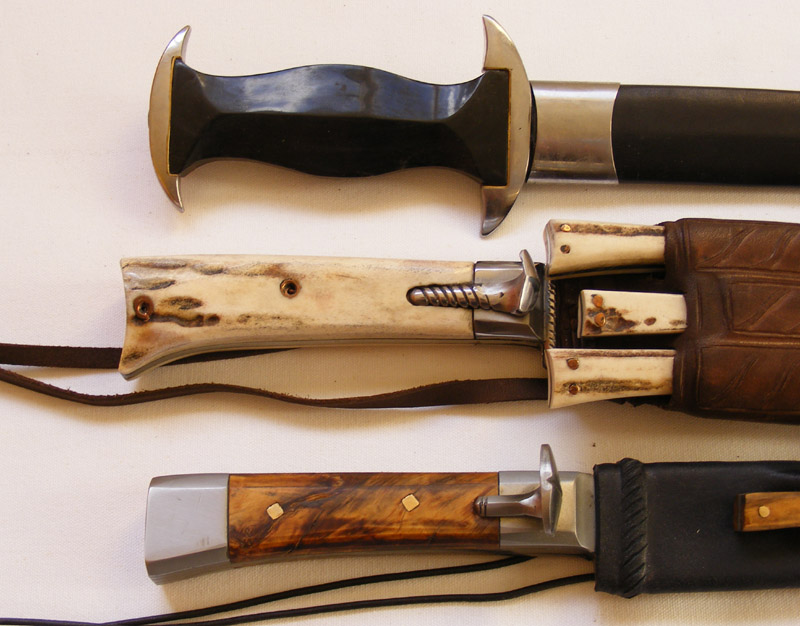 Attachment: 94.19 KB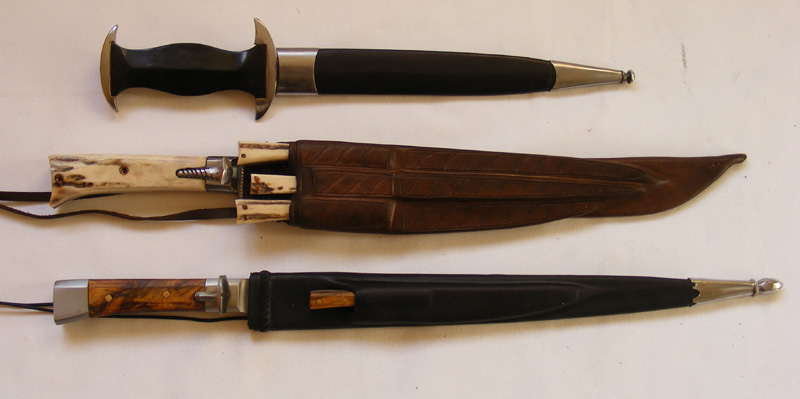 Attachment: 98.73 KB