---
Hello everyone,
I have two sets of gauntlets for sale. One is a pair of Mercenary Tailor 15th century finger gauntlets, with custom glove.
Second is a pair of high-end half gauntlets by someone whose name I can't remember.
Half Gauntlets I purchased for $350 and are based loosely on a pair in a painting from c.1489-1500. The straps are high grade vegetable tanned leather, and the metal is brought to a satin finish.
Price: $250
The second pair is by Mercenary Tailor
http://www.merctailor.com/catalog/product_inf...ucts_id=43
They were $450 +$60 for the custom gloves
Price: $435
Cheers,
Hadrian
---

Attachment: 40.71 KB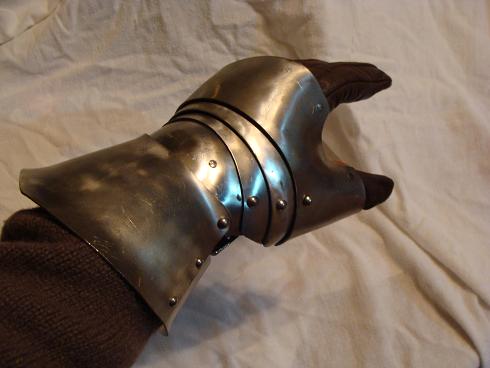 Half gauntlets

Attachment: 39.79 KB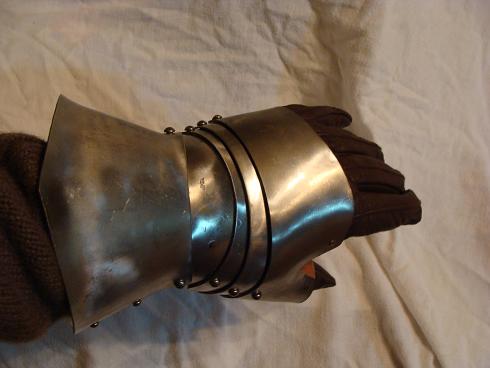 Half gauntlets

Attachment: 41.03 KB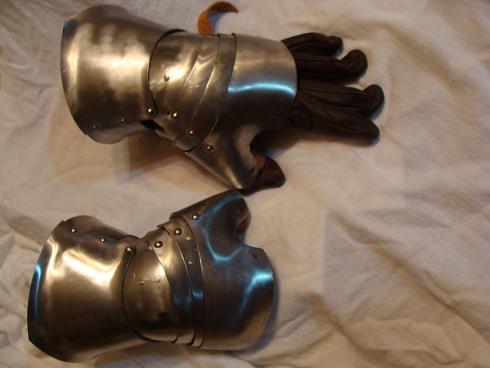 Half gauntlets

Attachment: 44.99 KB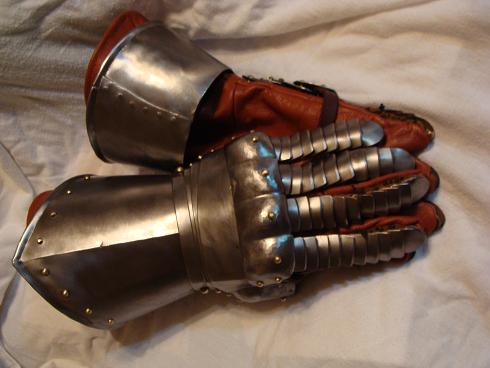 MercTailor Gauntlets

Attachment: 46.21 KB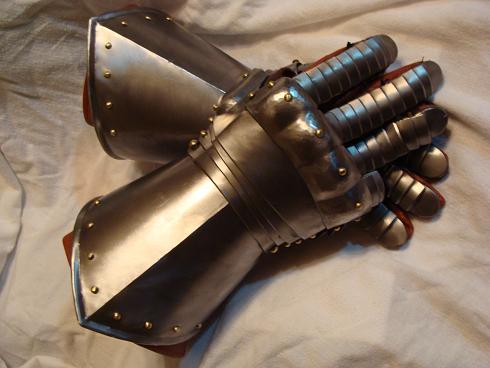 MercTailor Gauntlets