---
I'm selling a leather cuirass I made two years ago and only wore once due to regalia change at an event I go to every year. It was the first leather project I ever attempted. As you can see in the pictures, it's made for a large man but is adjustable with buckles and straps. I hand hammered each rivet and hand punched every hole. I ran the shoulder and back straps through a celtic knot press to accent it with some wonderful patterns. Unfortunately, I ran out of leather to do the back straps and hand to recycle some old pieces of leather that were prestained black. They would be quite easy to replace if you so desire.
The cuirass looks great over
chainmail
or a gambeson. In the pictures I'm just wearing my work clothes :-D
The leather altogether cost me almost $200 for all the little rectangles, straps, rivets, buckles and large hide pieces. I'm asking $275 or best offer. It took me about a month working on the weekends to make this as it took an extensive amount of manual labor.
---

Attachment: 115.95 KB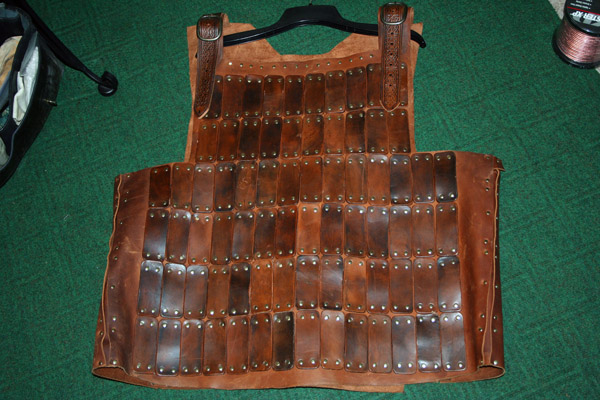 Attachment: 195.39 KB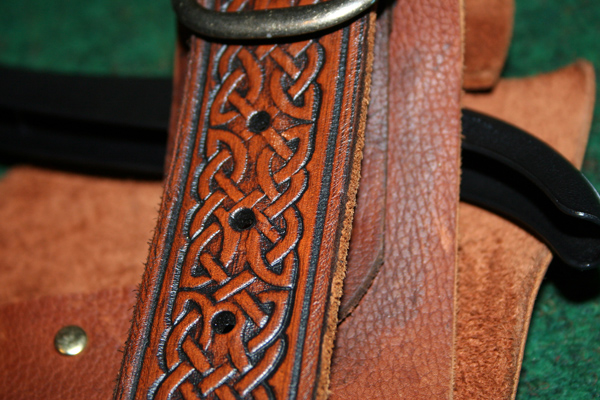 Attachment: 171.64 KB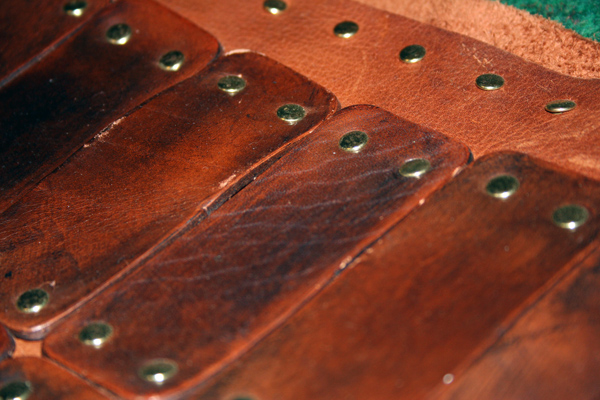 Attachment: 193.38 KB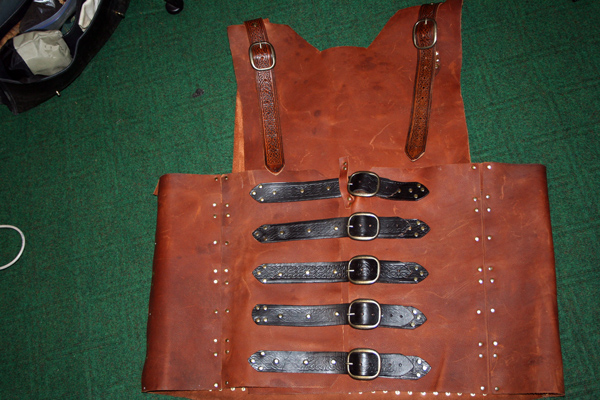 Attachment: 151.21 KB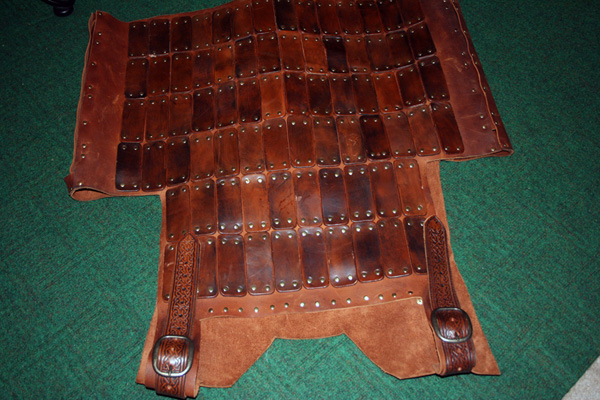 Attachment: 186.73 KB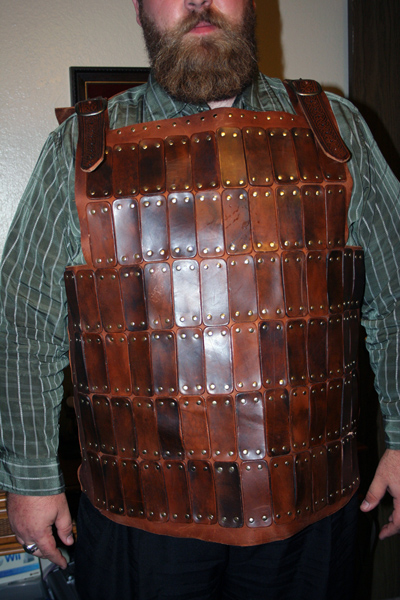 Attachment: 184.41 KB