---
This is my prized possession. I waited over a year for Arms & Armor to complete it and paid just over $1000 for it. Unfortunately, due to a medical situation, I have reached a point where I have to let it go. It is essentially the same as the one reviewed here:
http://www.myArmoury.com/review_aa_loop.html.
The only differences are that my blade is slightly longer at 31.5", which makes the overall length 37.5". Also, I had a triangle emblem etched just below the hilt on mine (see photo detail below).
This sale includes the custom leather scabbard with blued chape and a simple belt hanger I got off Amazon or somewhere.
I am asking $700 + 3% paypal, but am open to reasonable offers. Thanks for checking this out![/url]
---

Attachment: 44.24 KB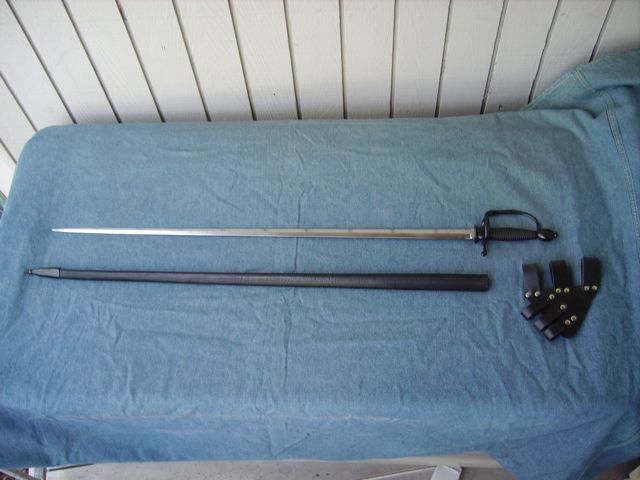 sword, scabbard and belt hanger

Attachment: 60.29 KB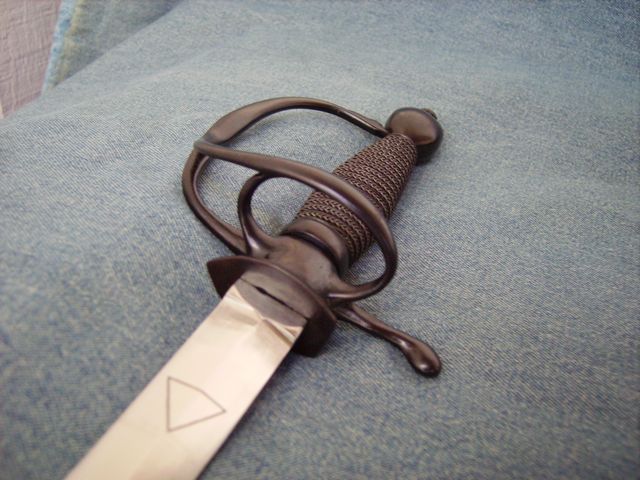 detail of hilt with etching