I recently recieved a german WWII ceremonial bayonet and a guard for a sword that my german uncle is sending the rest of the parts of a sword to me at a later date.
All I have for the sword right now is the guard. It seems to be brass and is very heavy. I have included some pictures which show it and the markings on the bottom. I am curious if anyone recognizes it. I realize that it may be much easier when I have the blade but I thought I would get started. Whatever it is, it appears to be part of a ceremonial sword. It might be some cheapy, but the work looks very good.
I thank you for any information.
here are some pictures.
---

Attachment: 104.01 KB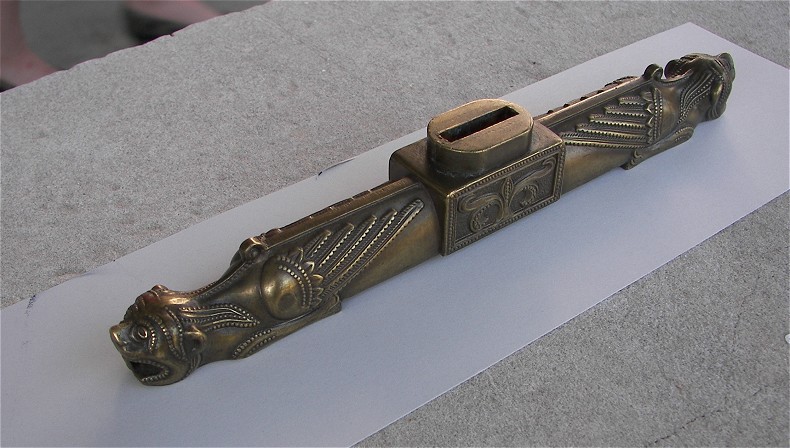 Attachment: 40.3 KB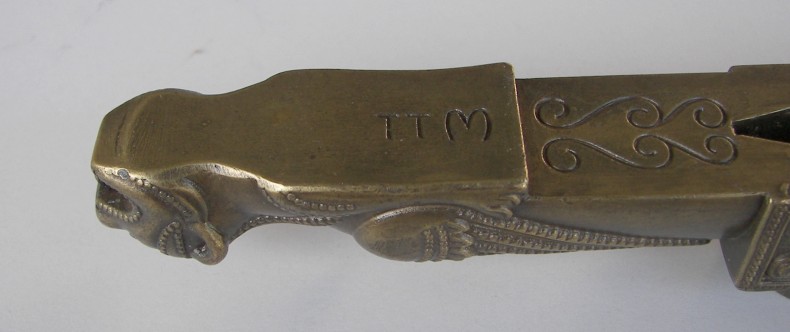 Attachment: 45.15 KB