---
Up for sale is a sirupate Khurki.
The condition is fantastic, the scabbard is still sound and has all the gubbins including a chakmak and knife.
This is a military piece due to the diamond on the tang and the metal chape. The scabbard has a tinder pouch and is in fantastic condition.
Total length 18.5 inches with a blade of 14 inches.
I am looking for £110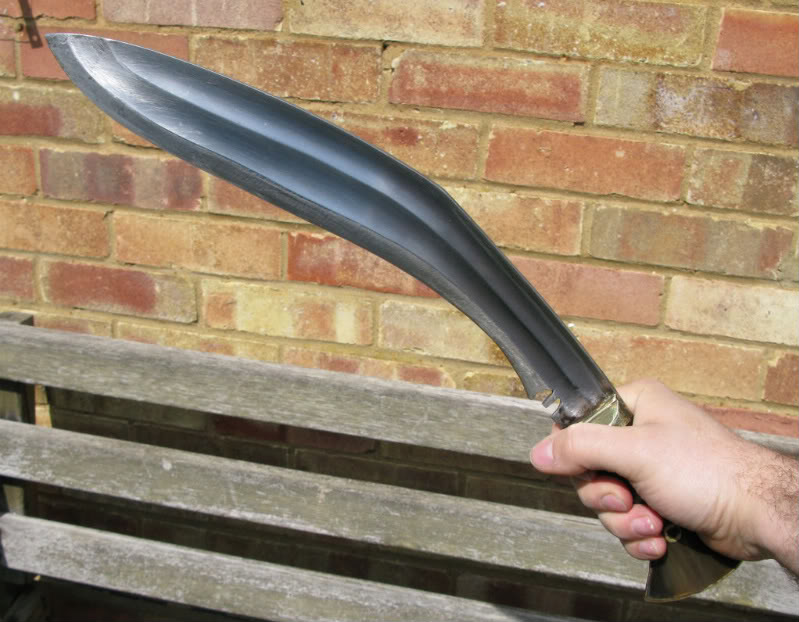 More pics
http://i63.photobucket.com/albums/h156/william-m/kuk009.jpg
http://i63.photobucket.com/albums/h156/william-m/kuk015.jpg[/img]