There is a virtual tour of "Muzeum Wojska Polskiego" (Polish Army Museum) in Warsaw, Poland , available. I think it might be of some interest to forum members.
Unfortunatelly the descriptions are only in Polish language, but I think I might be able to translate at least some of them, should it be requested.
Virtual tour is accesible via :
http://www.wirtualnawycieczka.muzeumwp.pl/
One needs to have DevalVR plugin installed in browser to access it
(IE/Firefox work for sure)
Interface:
click and drag to pan around, mousewheel zooms in/out,
If you click the dot in the brackets -> [.] that display "kliknij i przejdź dalej", it will move you to next viewpoint
"i" in the cloud display clouseup photo with Polish description.
"Kierunek zwiedzania" means "sightseeing order"
Hope You find it at least somewhat interesting :)
Oh I should add the presentation starts with middle ages, and goes up to modern times.
---

Attachment: 26.26 KB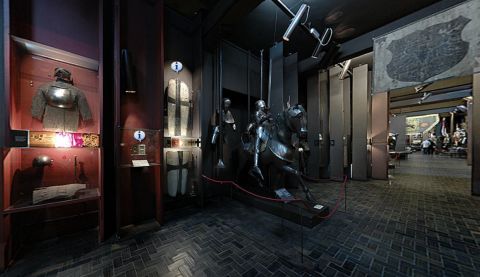 Attachment: 27.64 KB