Hey all, it's been awhile since I have been on this forum, but I thought I'd share a few pieces that I have put out lately. I posted these on the swordforum awhile back, but I'm sure there are people here who are not on that forum.
First is XVII blunt:
Blade Stats:
Material: 5160 thru hardened RC50
Blade length: 37.25"
Blade width: 2" at base
Hilt lenght: 9.5"
Thickness: .215" at base, .090" near tip
POB: 5" from guard
Blade node: approx 10" from tip (off memory)
Hilt node: 1 in below the guard (this one is for Tinker, thanks)
Guard and Pommel material: Stainless Steel
Grip: Leather over hickory
Total weight: 3 lbs 2 oz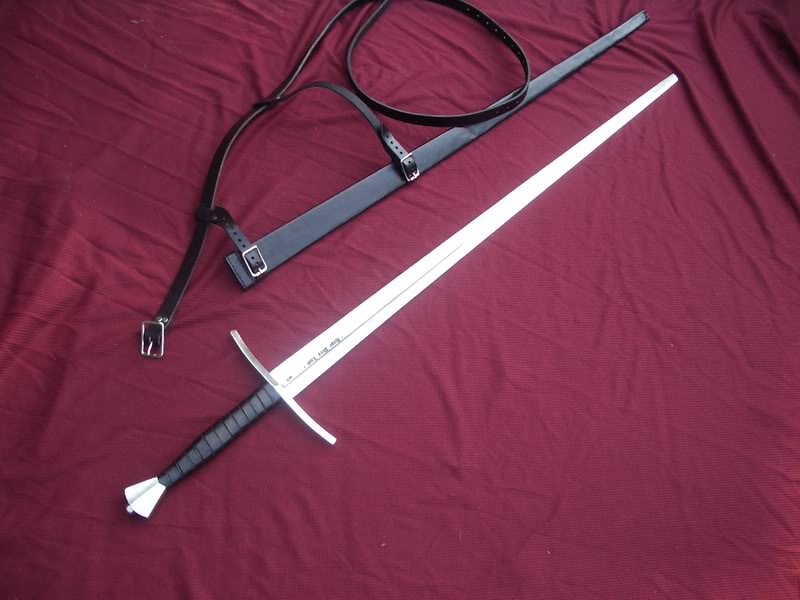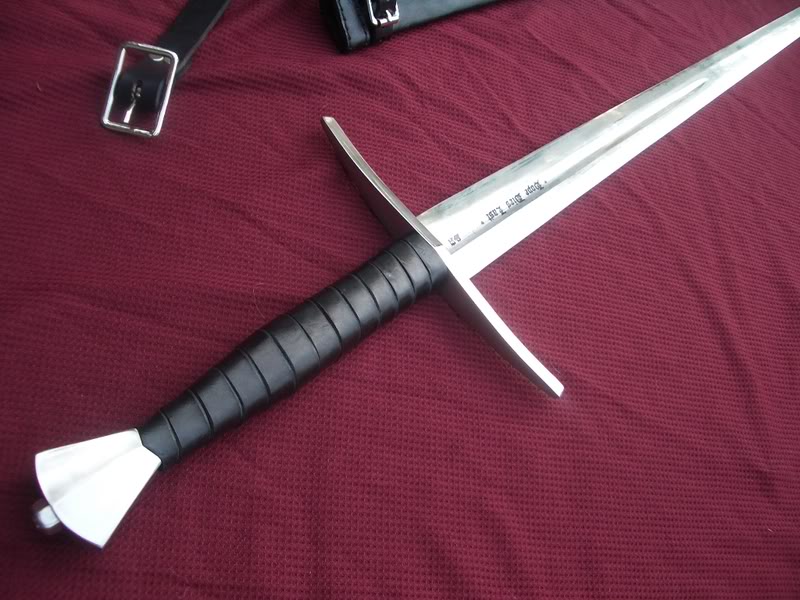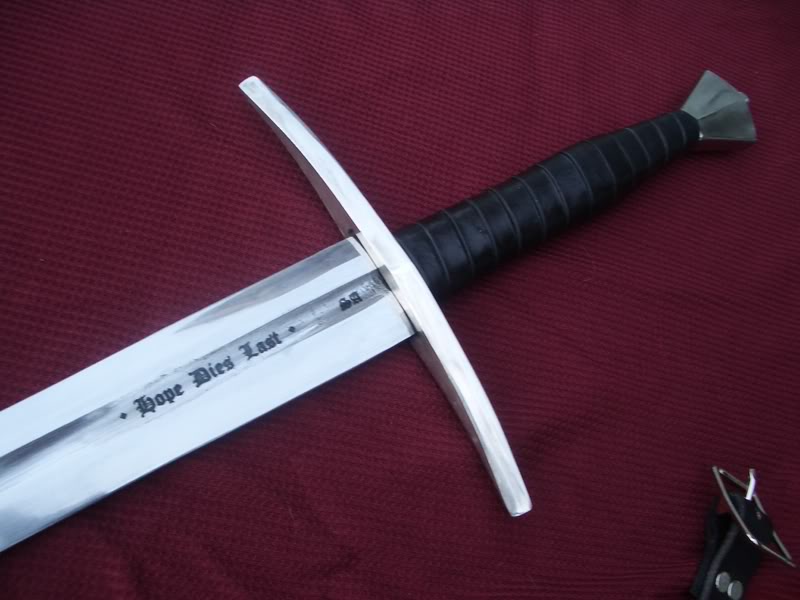 Next is the XII
Blade Lenght: 29.5"
Blade width as base: 2.375"
Blade width near tip: 1"
Blade Material: 6150 thru hardened to RC 50
Blade thickness: .19" at base to .09" near tip
Grip: leather over hickory, with bronze end caps
Grip lenght: 5"
Guard: stainless steel
Pommel: 2.25" stainless wheel pommel with Bronze rampant lion emblem inset on each side.
Total weight: 2 lbs 10 oz
POB: 4"
Hilt node: .75" from guard
Primary node: right at the end of the fuller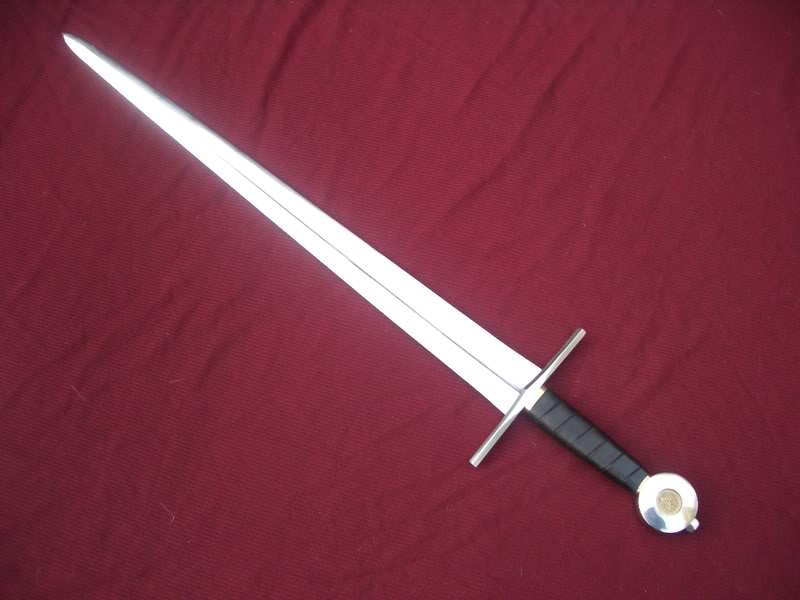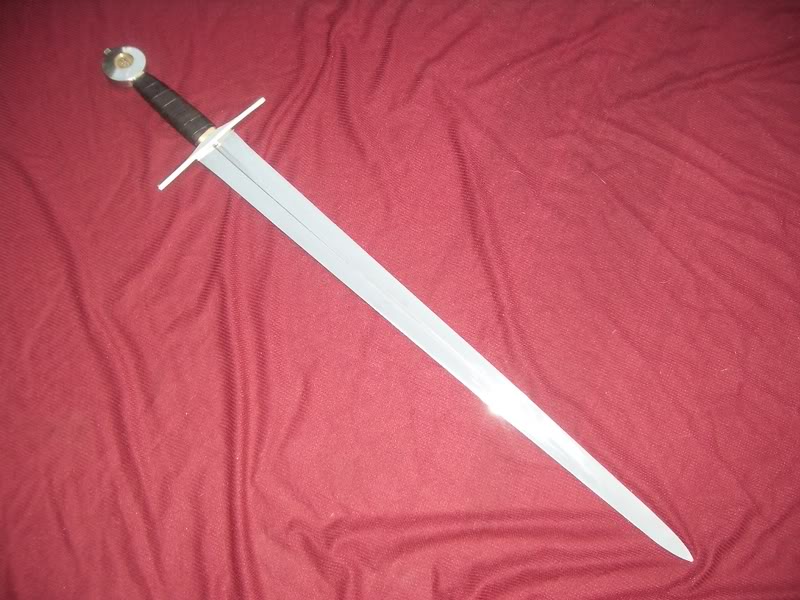 Let me know what you think :)