---
This is a 13th century silver coin, minted during the reign of England's Edward I. It appears to be from the London mint. The obverse features ol' Longshanks himself. The reverse features an inscription and a long-armed cross. Using the long cross discouraged people from shaving the edges off and melting down the silver shavings. At its widest it is.74 inches wide and is about .025 inches thick.
The condition is not quite as good as
the silver denier of Conrad III
I'm also working on selling. This coin, though, was the more expensive of the two when I bought them. The condition is still pretty good for as old as it is. It comes in a lucite capsule with protective foam ring, inside a velvet lined display box, with certificate of authenticity from the outfit I purchased it from.
Asking $135 +s/h. Money order accepted, PayPal preferred (please add 3% for PayPal transactions).
---

Attachment: 24.14 KB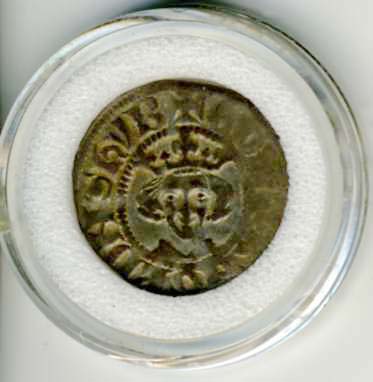 Attachment: 25.16 KB