---
I'm putting up for sale my 12th century silver denier coin of
Conrad III
. This is an actual 12th century silver coin, not a replica. The condition is pretty good for something approaching 900 years old. :) See below. This is a coin minted during the reign of a crusader king.
The coin comes in a velvet (or velvet-like) display/gift box. The coin itself will be surrounded by a foam ring in a lucite capsule. It was spent the last 10 years in the capsule; I just took it out to get a clearer picture of it.
Asking $150 + s/h. Money order accepted, PayPal preferred (please add 3% for PayPal transactions).
---

Attachment: 5.55 KB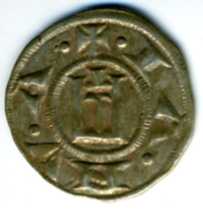 Obverse

Attachment: 6.03 KB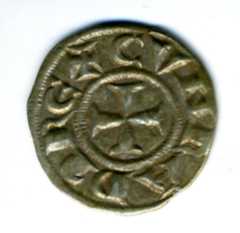 Reverse

Attachment: 14.84 KB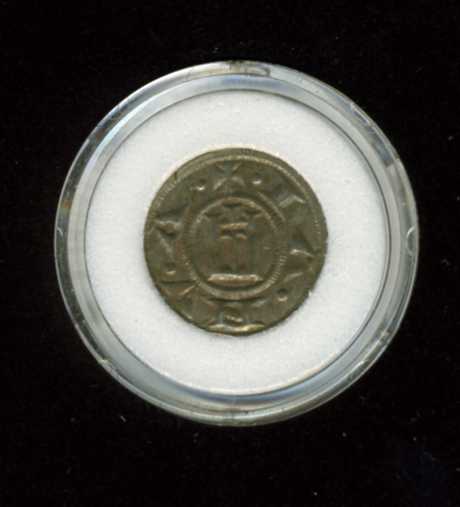 In its capsule and display box.