---
I'm looking to get rid of a couple of my old armor bits. I'm in the market for a new helmet, and I'm unloading these to facilitate that.
Spangenhelm:
Purchased about three years ago from Medieval Armour England (a website which now seems to be defunct). Solidly-built, riveted construction, steel approximately 2mm thick. Worn only occasionally for costume purposes. Some minor oxidation discoloration and scratches, most of which actually date to when I originally purchased it.
Internal circumference is about 29 inches (which is the main reason Iím getting rid of itówithout padding it is just too big for me). When purchased, it had no liner or chinstrap. I added the liner and simple chinstrap later using vegetable tanned leather, held in by epoxy. I would not suggest using it for reenactment fighting without reinforcing or replacing the chinstrap.
Asking price: $100
Vambraces:
Consists of upper cannon, couter, and lower cannon, with leather covering the inside of the lower arm. Large enough to fit over
maille
and gambeson (or on your knees with no padding). Has a distinct hand-made quality, including the makerís pen-marks on the inside of one of the leather arm coverings. Some scuffs and what appears to be old oxidation stains (no active rust), particularly on the right lower cannon.
I purchased these almost five years ago, and they have done nothing but sit in a box of packing peanuts since then. Iíve given them a quick once-over with some polish and oil to remove five years of neglect and get them back to the condition I purchased them in.
Asking Price $100
Shipping included anywhere in CONUS. Prices are negotiable. Also willing to entertain a trade of both items, particularly a good-quality 13th to mid 14th C. kettlehelm.
---

Attachment: 35.09 KB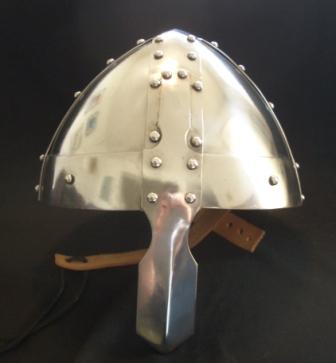 Attachment: 36.74 KB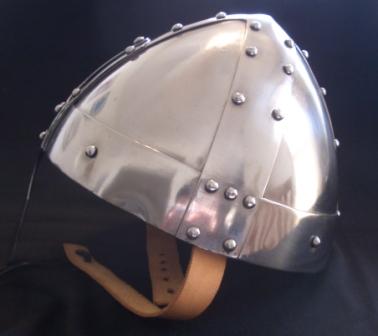 Attachment: 40.96 KB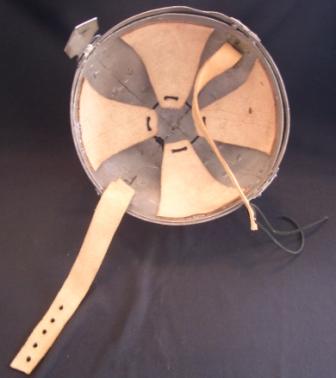 Attachment: 40.96 KB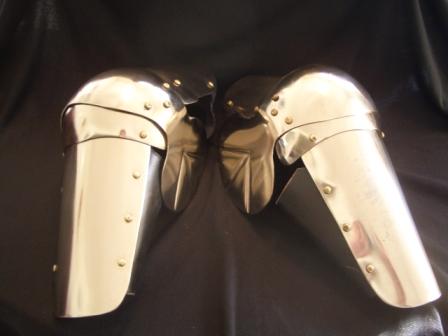 Attachment: 46.62 KB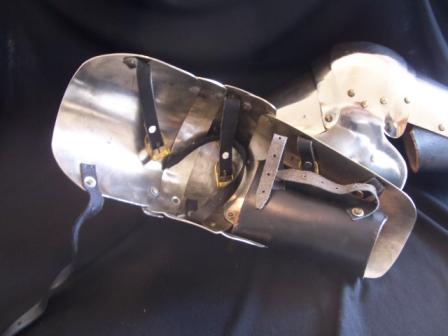 Attachment: 47.38 KB