---
Figured I'd throw this up here, just in case someone it looking for a project.
Up for trade is a Kris Cutlery Katana27 blade.
The Nagasa is more like 26.75".
36.75" overall.
VERY sharp.
Brass Habaki.
Brand new condition.
Nakago undrilled.
Hamon barely visible at the right angle. Could stand a nicer polish, but even without would make a damn fine cutter.
I bought the blade as a project, and since the price was fantastic. With shipping, I paid a grand total of $73. I was going to craft some custom mounts, and sell it at a nice little markup, but I just don't have the time.
Hopefully, someone else has a project in mind, and can actually give this blade some proper clothes.
It feels great in the hand, and it's no secret that Kris Cutlery makes a damn good sword, especially considering their price-bracket.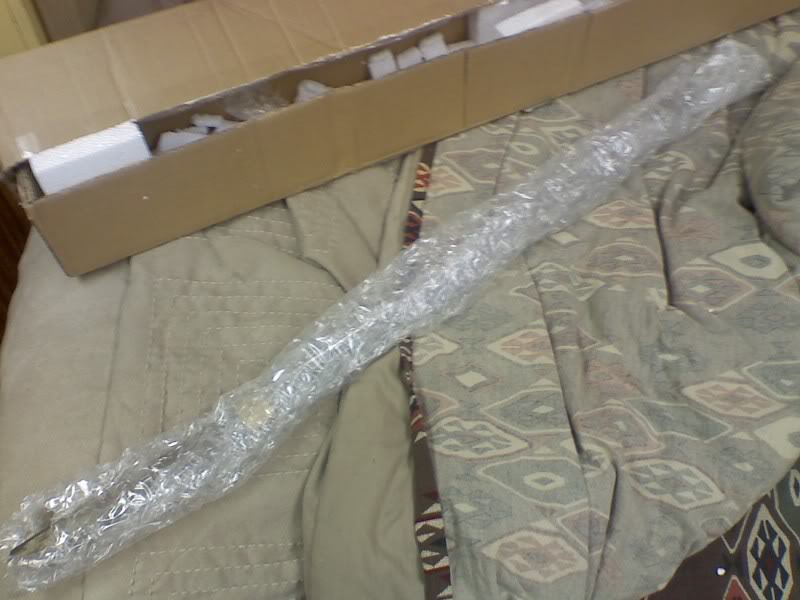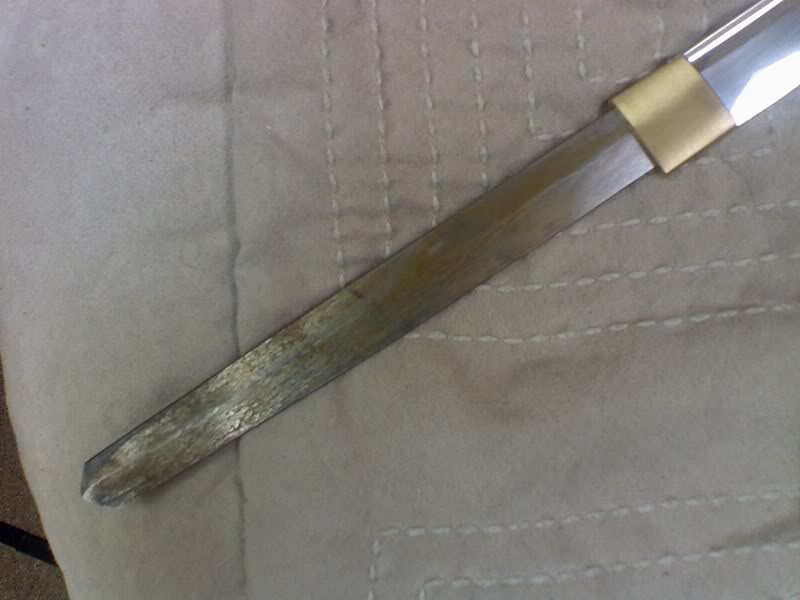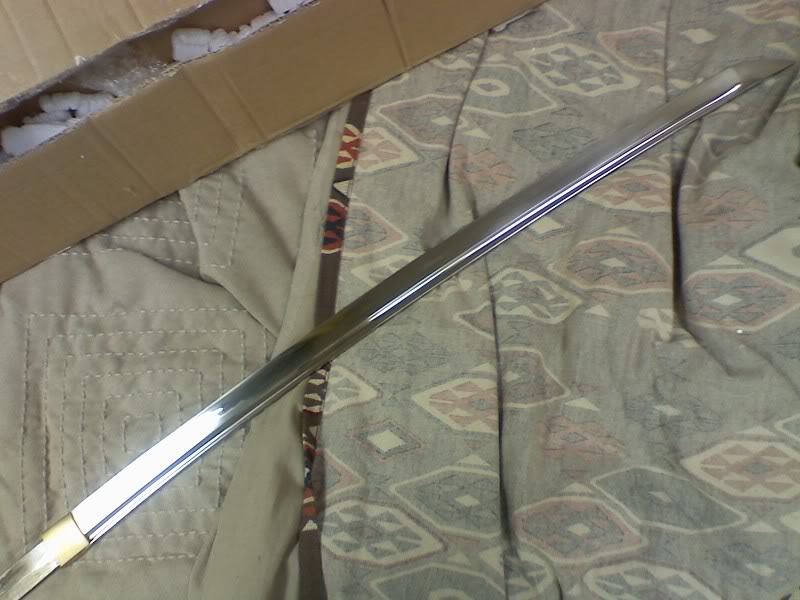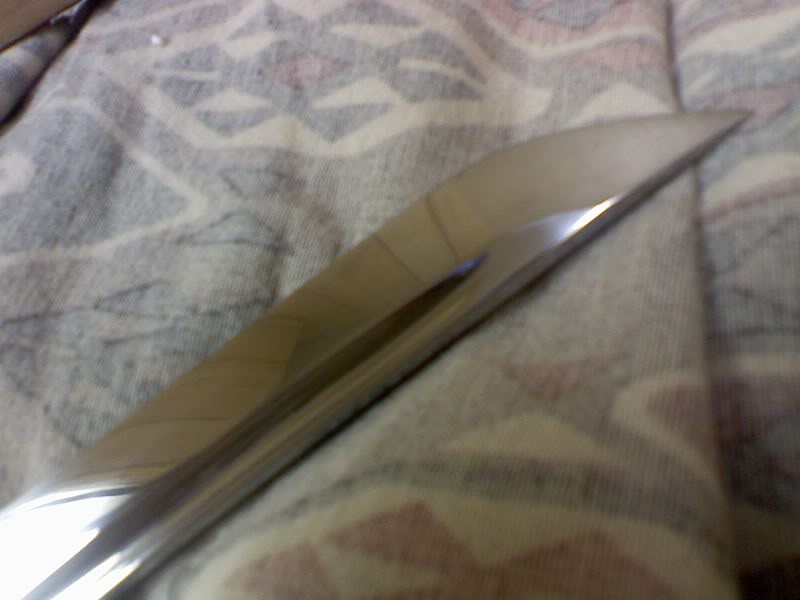 Not looking to sell. I'm a fan of the barter system.
I didn't pay a lot, so I'm not expecting a lot. Considering the price, I'm pretty much looking for something along the lines of pocketknives.
A brand new Kershaw Leek would be great. Also open to Spyderco, Cold Steel, SOG, CRKT... Pretty much any decent, affordable pocketknife that isn't ridiculously priced.
Tip-down carry and half-serrated blade is strong preference.
Will also consider accessories for a Remington 870 12ga. Figured I'd toss that in, you never know. [/img]