Another one of my latest creations: A classic type XIIIa Sword - This is a cutting machine. Before putting the finishing touches on the sword, I could not resist the temptation of testing her at cutting my ficus hedges with mostly 1 inch diameter branches. She was going in and out of the target effortlessly.
Specs are as follows:
Weight - 5 lb 3 oz
Total Length - 53 1/8 inches
Blade Length - 40 inches
Grip Length - 10 1/4 inches
Point of Balance
- 5 inches from the guard
Center of Percussion
- 26 inches from the guard
Blade Width - 2 inches
Blade Thickness - 0.260 inches
Steel - 5160 spring steel
I made the blade by
stock removal
and ground to a satin finish. The handle is dismountable, the cross guard and pommel are of mild steel and a 23K gold leafed reticulated brass insert decorates the pommel. The handle is leaather over chord, over wood and finished with brass bands and wire.
Your comments are welcome and are a source of inspiration for me.
Thanks
---

Attachment: 69.36 KB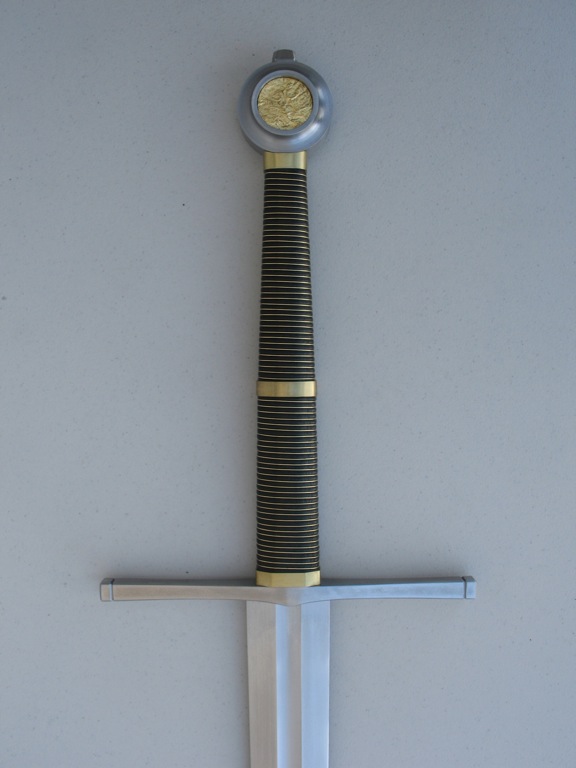 Attachment: 79.76 KB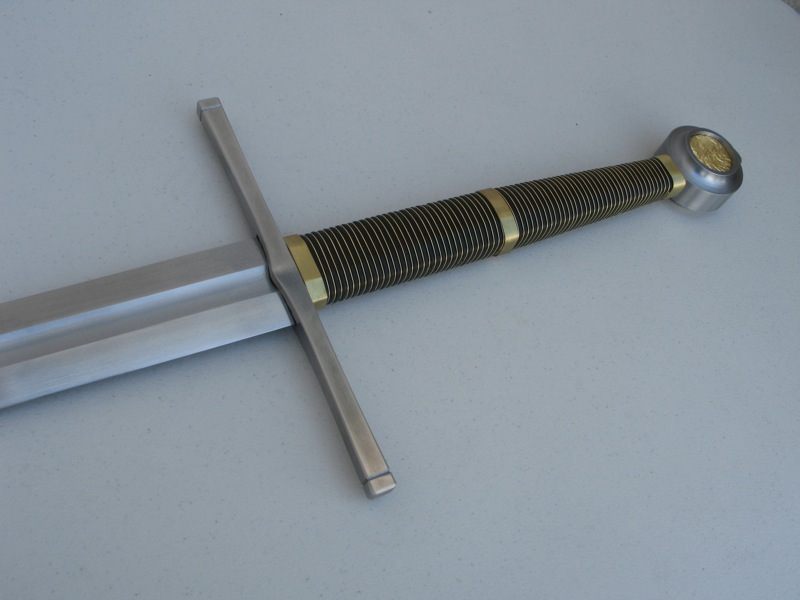 Attachment: 74.85 KB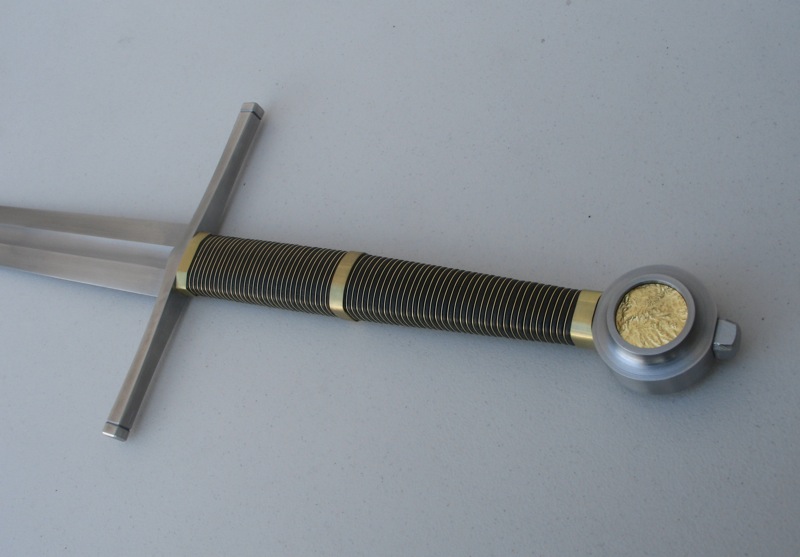 Attachment: 98.15 KB
[ Download ]