I've wanted to get a curved blade of some sort for a while, but I just wasn't sure exactly what. So I browsed the myArmoury photo albums and picked out a few pictures that grabbed me. I talked to John Lundemo and sent him the pictures, asking him if he could whip up something nice for me. Here's what he came up with...
Stats:
Weight - 2 lbs 12 oz
Overall length - 37 1/4"
Blade length - 30 1/2"
Point of balance
- approximately 4 1/2" from the guard
In case you were wondering, I'm pretty happy with it. I haven't had the chance to cut with it yet, but it feels like it will cut like a lightsabre. :)
---

Attachment: 137.73 KB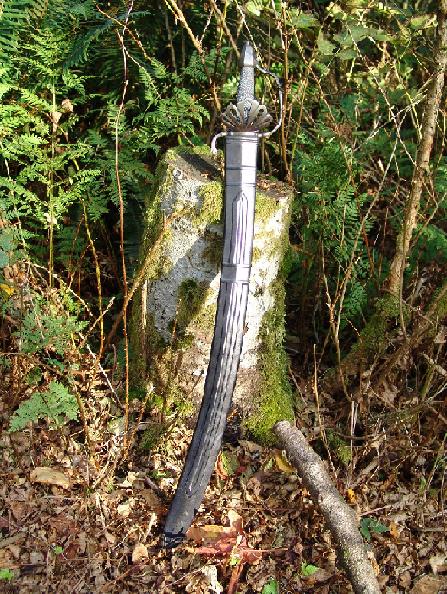 Attachment: 140.33 KB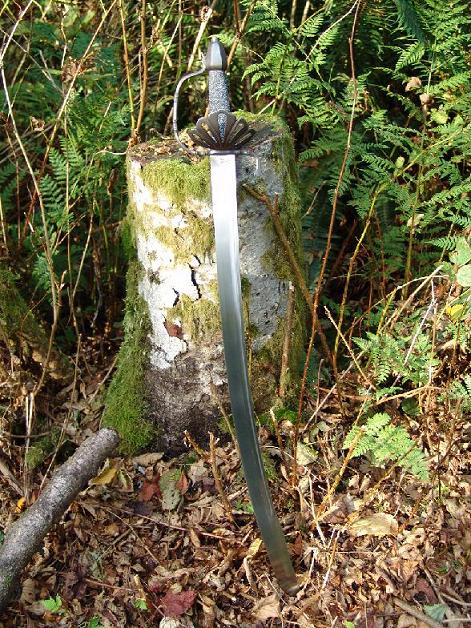 Attachment: 137.62 KB