This past week-end our group (Roanoke Valley Sword Guilde) set-up at the 7th Annual GreenHill Park Medeival Faire in Salem, Va.
This makes our 6th year of have a tent and doing a display of antiques & reproduction swords, cutting demo and historical swordsmanship presentation.
Saturday was a total wash out (I've been sick since Monday)...Sunday was much better. Nice crowd...lots of questions...we even had this one 12 yr old boy that hung out most of both days and talked bladesmith shop with our resident blade-smith Will Goodwin. Will even gave this kid an old hand crank blower that the boys father was searching for. Made the lads week-end for sure.
Here are some pics from the event...
the display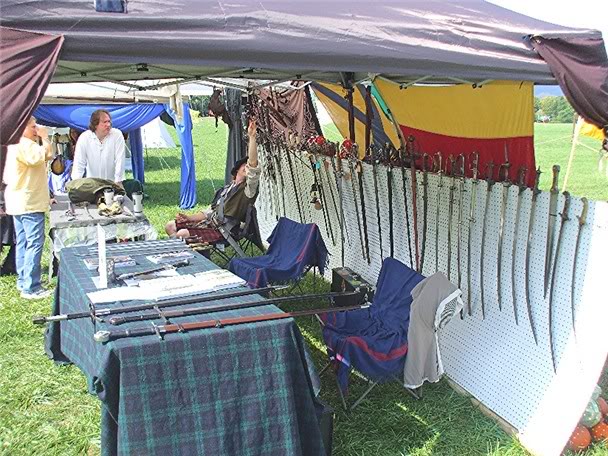 Gary Hall with his collection of antique basket-hilts and other pieces...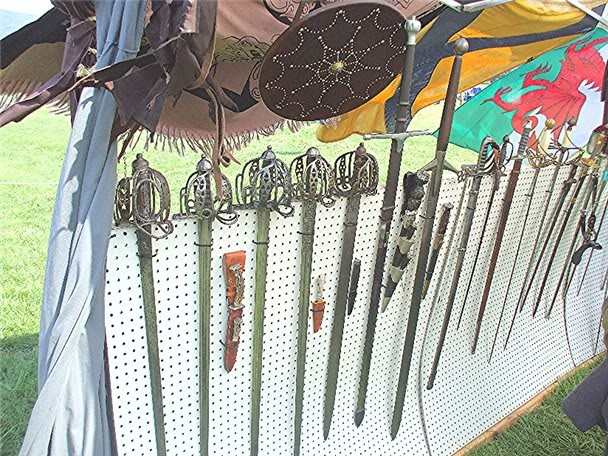 me with a patron who was (I think) trying to be one of the bear guys from the "13th Warrior"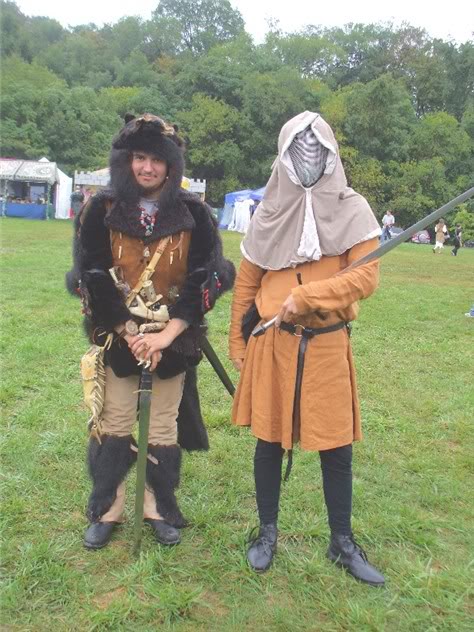 me wife asked us to show our best side for the photo...I thought she said "back side" ;) patron, me and guilde member / blade-smith Will Goodwin
random shots...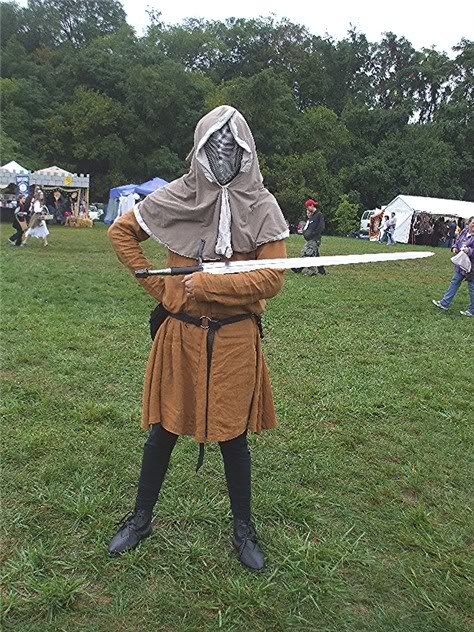 cheers,
Bill