---
I have for sale a Windlass Viking Helm that I have had now for a little while. It is in excellent condition, with no obvious flaws or blemishes, and to be sure, I'll give it a final polish before shipping. it's surprisingly sturdy, and the liner is much more complete than I expected.
The helm has never been worn, just used as a decoration on a shelf, and well, school funds beckon, as I'm sure many of you can understand. I also am not adverse to instant antiquing it upon request, which is something I've been considering for quite a while to make it look more as if it actually did row across the north sea :).
Though it is in excellent condition I am only asking $100+ s/h, as it retails at Kult of Athena for $189 (I believe, not exactly positive, feel free to correct that :))
I also have a viking
shield
made and painted by yours truly. It is of quite rugged construction, rimmed in rawhide, and has a 14g steel boss. The handle is of oak, and the boss is lined with felt and filled with scraps of leather. Shield measures about 25 inches in diameter, and weighs about 7-8 pounds.
Asking $100+s/h or best offer
Thanks for looking!
Any questions, feel free to ask :).
---

Attachment: 142.78 KB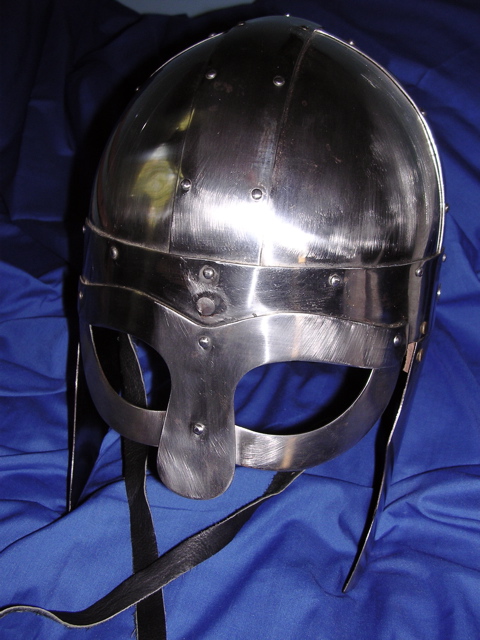 Attachment: 139.17 KB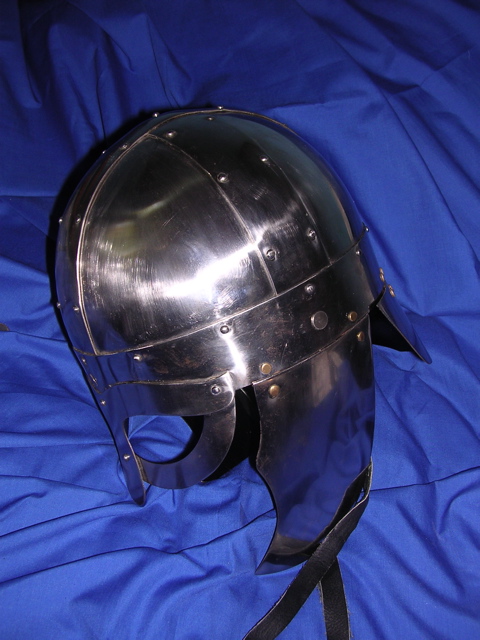 Attachment: 71.7 KB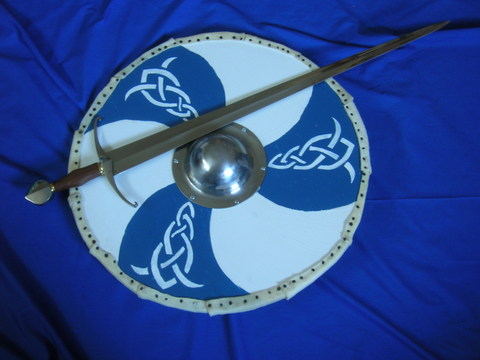 Forgive the anachronism of the Sword of Auray (sorry, not included :))