---
Purchased this in 2003 (I think). Sword is in great shape overall. No rust. Still sharp – though, not as scary sharp as when shipped from Albion. There are a few marks on the pommel. Dropped it while shooting photos. Have gone over marks with Lexol, now very difficult to see (will not show up in photos). Can ship in original Albion box.
Sword is a pleasure in hand, has a brutal presence. Seems excellent for cut and thrust. A great example of a historically accurate leaf-blade. Why do I want to trade? I currently have 2 of these.
Would be willing to (like to) trade for another sword. Specifically…Del Tin, Albion, Arms & Armor, Tinker, ATrim. Not interested in Cold Steel, Valiant, or Windlass. I am interested in many periods and sword and/or dagger styles. My current collection is a bit eclectic (or unfocused). Please feel free to make me an offer.
Although I would like to trade this sword, I am open to an outright sale. 'For Sale' price is $325 plus shipping, handling and insurance. Shipping inside US only.
Will accept personal check (must clear before sending item), US Postal Money Order, or PayPal.
If you've been eyeing the Albion Next Gen Mainz, this may be a good alternative for you at less than ˝ the price.
Please PM me here at myArmoury if interested.
Thanks for looking!
---

Attachment: 103.27 KB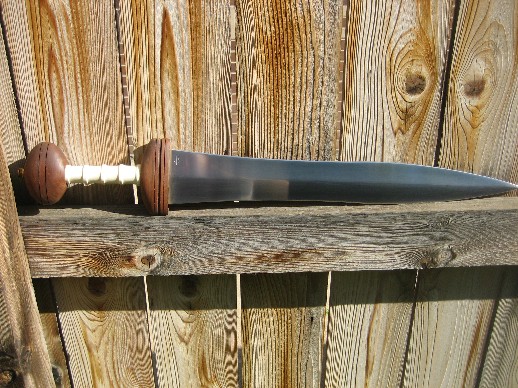 sword

Attachment: 73.35 KB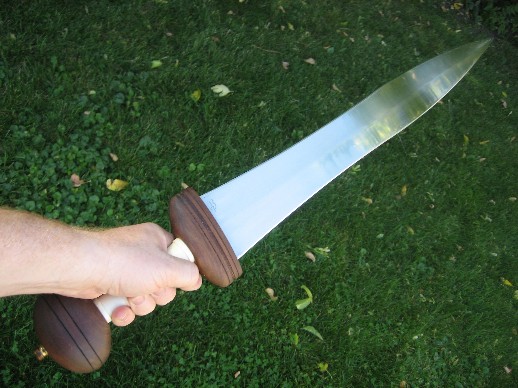 sword in hand

Attachment: 87.74 KB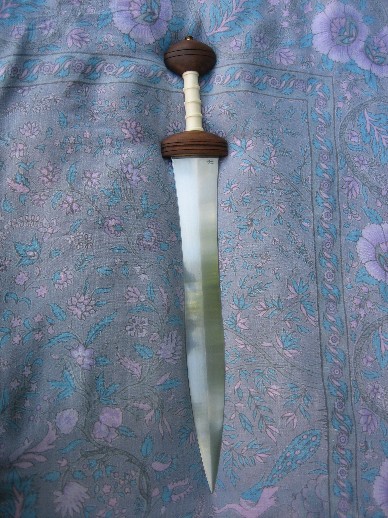 sword, another view