---
I am selling my nihonto.
It comes with both shirasaya and mountings.
Nagasa: 2-3-5/28 inch/71.2 cm Shinogi Zukuri
tsuka: 24.5 cm
Hamon ; Gunome en Midare met nie & nioi
Hada; Itame and mokume.
kissaki: chu kissaki
Iori-mune
Nakago: mumei
Has a bo-hi
I have attached pictures.
Selling it for 3300 usd OBO.
In you need more info/pictues please send me a PM/mail.
---

Attachment: 48.18 KB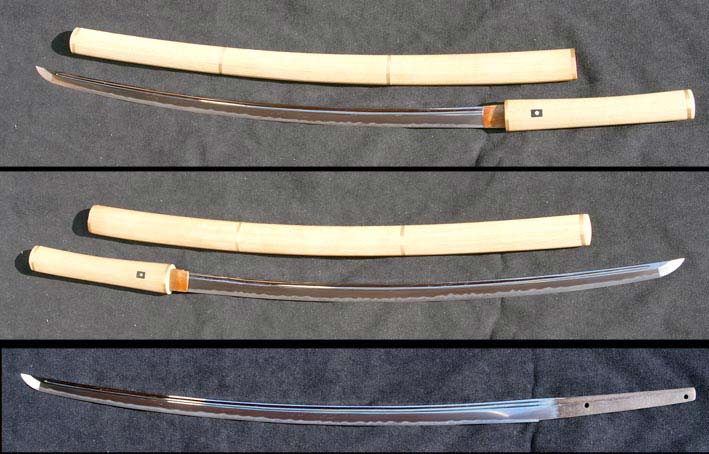 Attachment: 75.78 KB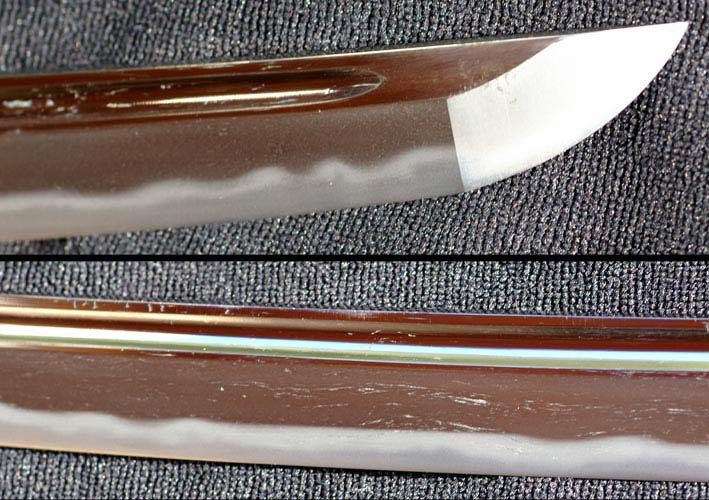 point