---
For sale.... Atrim English Bastard Sword... model number is not exactly known, but I believe it's a type XIIa (correct me if I'm wrong), and closest in size to the AT1502.
I originally bought this sword and had a Tritonworks scabbard made for it, then I had it sent to Christian Fletcher for the following upgrades:
- reshaped and faceted grip with fine cord under leather and banding
- S-curved guard
- Faceted pommel
- Polished metal fittings
- Scabbard rewrap
All told, about $300 in upgrades.
Specs:
- 34" blade length
- 8" guard length
- 6" grip length
- 2" pommel length
I don't have a scale, but it's a light sword, suitable for one or two hand use.
Selling for $600 USD, price negotiable if offer is reasonable, shipping all included to North America (US, Canada).
Sword is in pristine condition. The scabbard is wood core with wool-lined interior and fits like a glove.
I'll accept Paypal (my email is
kkmark@gmail.com
) with no fees to the buyer, cheque (needs a few days to clear) or Money Order.
---

Attachment: 36.49 KB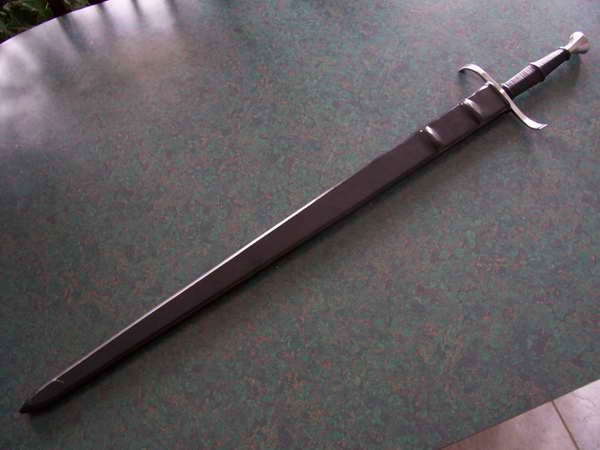 Attachment: 48.96 KB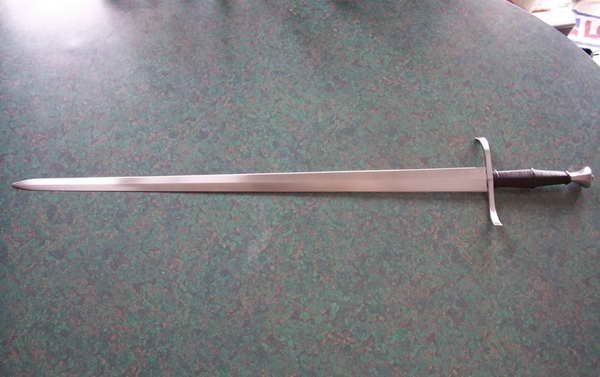 Attachment: 56.07 KB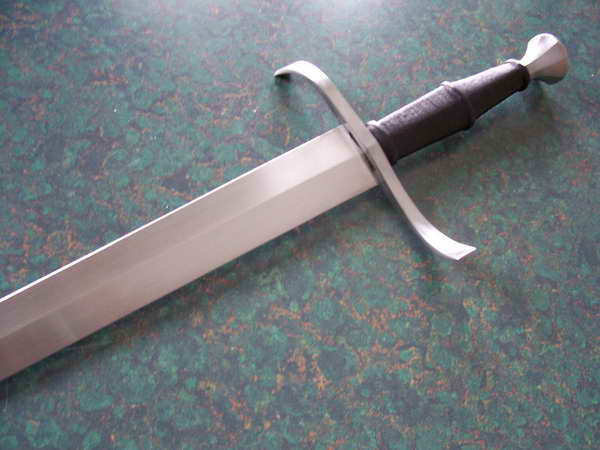 Attachment: 42.78 KB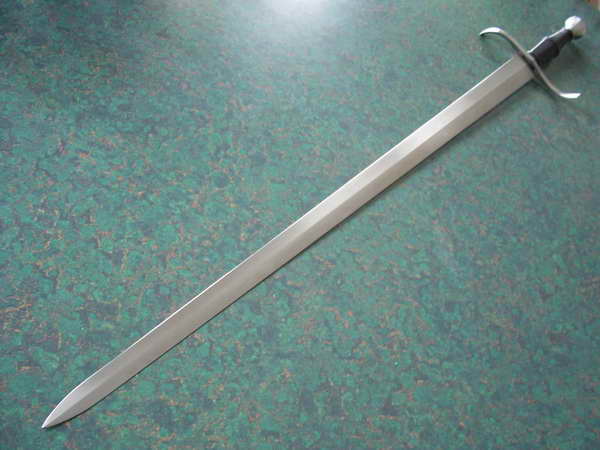 Attachment: 42.21 KB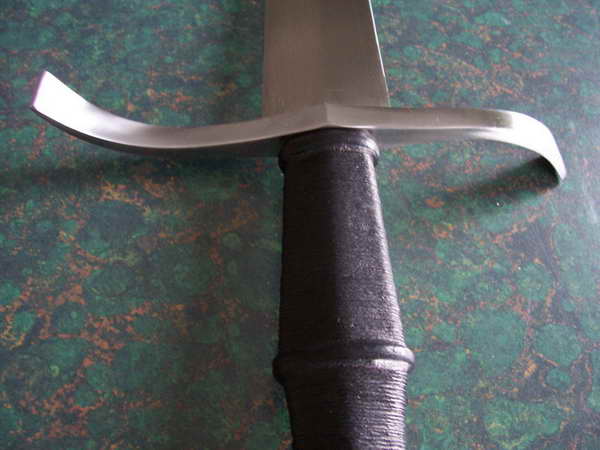 Attachment: 35.94 KB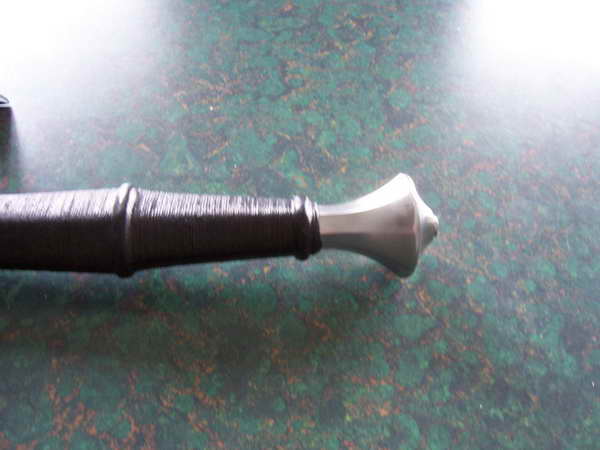 Attachment: 35.83 KB