Hi Guys.
This is replica of XIIIth century half-mask, Rus helmet from Nikolskoie. I have made it lately for very nice Lady in France.
It was hand- forged, as always. Made of 2mm constructional, medium-carbon steel. Then two halves was welded together. You can see the photos of original find at my web-site. More photos available here :
http://www.thorkil.ovh.org/nikolskoie_eng.htm
I have another photo of helmet with aventail, if someone would like to see.
And second thing I would like to share with you is my first inlay made on spectacle of my Grermundbu helmet. This time it was inlay of copper. I plan to do this with silver wire, as well.
More photos available here :
http://www.thorkil.ovh.org/gjermundbu_2_ang.htm
---

Attachment: 81.18 KB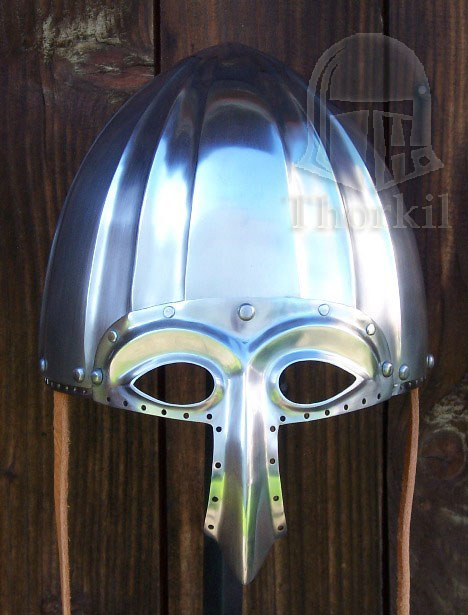 Attachment: 75.19 KB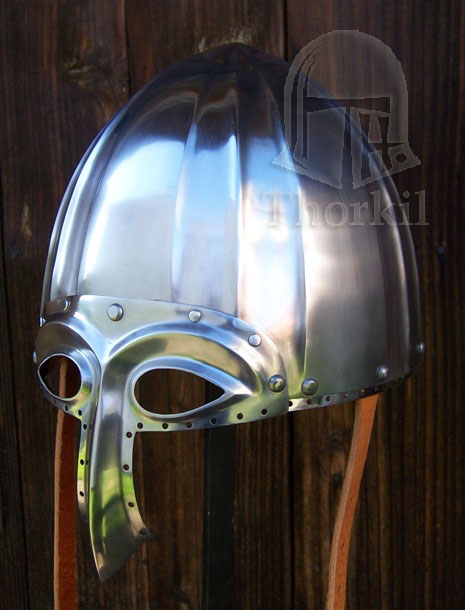 Attachment: 69.79 KB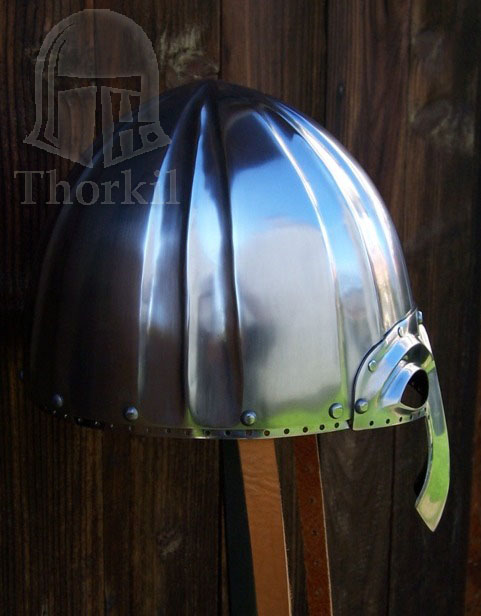 Attachment: 92.1 KB