I just want some input on this type of body armour - otherwise know as a corrazina. I've been researching it alot lately, but haven't come up with a definitive (if there is such a thing) answer, so I'll put the question to the good folks here.
For the late 14th century (c. 1380-85), would the segmented globose have been made up of simply a breast and back plate, covered in cloth w/faulds, split up the middle and back à la brigandine, or made up of many different plates (particularly the back plates)? I'll attach images to show what I'm talking about.
The full back and breast would be easiest, of course, to make (I'm lazy, if you didnt already know), but I want to remain as close to historically accurate as possible, within budgetary and safety constraints. Keep in mind I'm already fairly certain that the plate faulds (more like tassets, actually) aren't correct - correct me if I'm wrong - so I'd go with the horizontal lames.
Cheers!
---

Attachment: 98.21 KB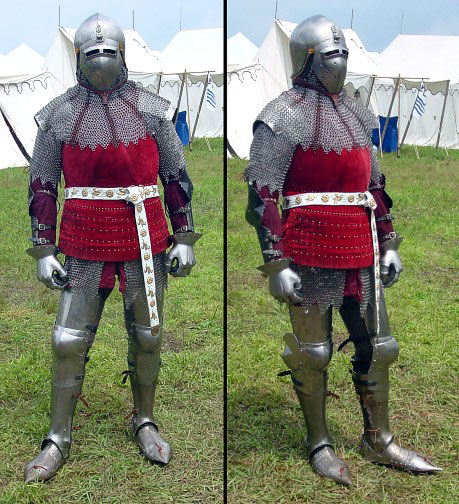 full front with backplate

Attachment: 76.57 KB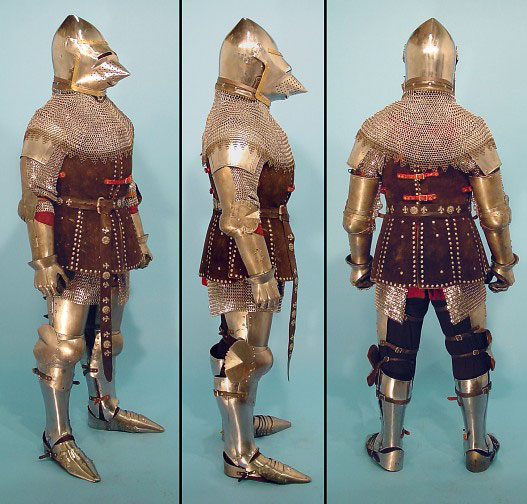 split front and back

Attachment: 68.86 KB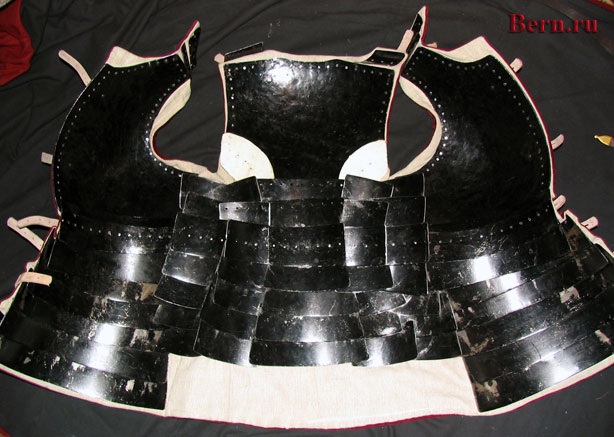 Many back plates