Although it has been completed for awhile now, I finally got to fire off my custom made medieval gonne this past weekend atleast 14 times. It performed flawlessly and I managed to find the right powder load for a safe yet impressive blank load.
I have now been debating making these on a very limited basis since they take a long time to produce (due to me hand forming and sanding the stock) but don't know what a good asking price is. The only medieval gonnes I have seen for sale are the ones on a pole (like at
http://www.handgonnes.com)
and theirs are quite simple and start around $100.
My potential future customers would be able to choose the type of wood (cherry, oak, walnut, etc) as well as the type of stain. All gonne barrels would be the same. 12 inches long with a 7 inch bore. They will be .50 caliber. It is based off a couple models that can be seen in one of the attached pictures. A video of me firing it this past weekend can be seen at
http://www.mercierarmory.com/MikesGun.wmv
The retaining straps as seen around the barrel are 16 gauge steel and although they do hold the barrel down, they are more for decoration. There are two hidden pins that go through the stock and thread into the barrel for added strength.
I suppose I could also offer kits with a rough formed stock and the barrel pre drilled, but I don't know yet. I guess it's an idea.
---

Attachment: 38.73 KB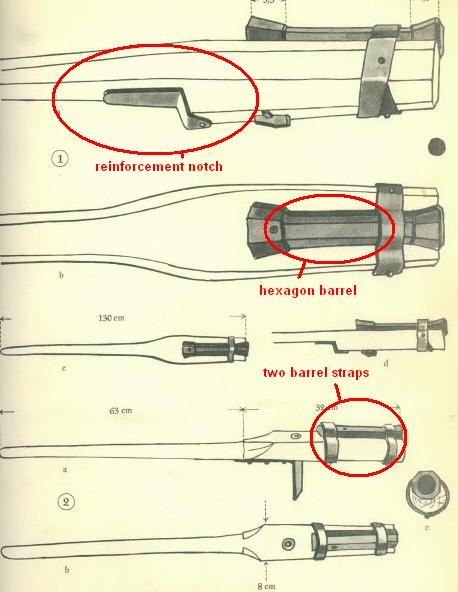 Attachment: 61.96 KB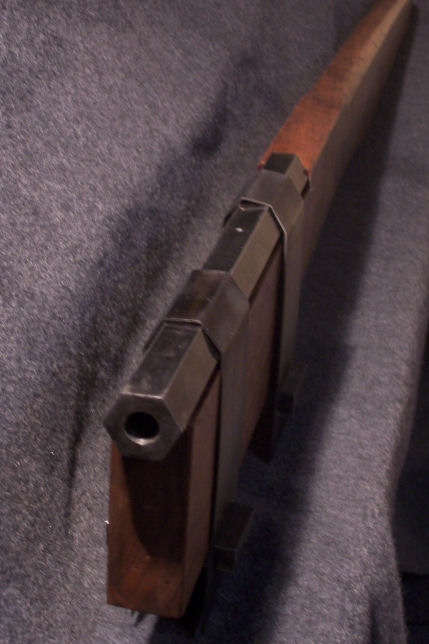 Attachment: 87.23 KB
[ Download ]


Attachment: 95.41 KB
[ Download ]