Hi:)
The sword "Kingbird" - FOR SALE
movie:
https://www.youtube.com/watch?v=icecLhdYBTM&feature=youtu.be
http://historicalswordszone.com/the-sword-kin...-xv-xviii/
I want present to you the great project of the sword type XV - XVIII.
All is full hadndmade with traditional technics. The pommel has two coins on both sides that are carved by a great man Manson Malanowski.
Coins are inspired with historical find.
The ornament on the scabbard was inspired with a popular tekstil ornamement from XIII - XV century,
appeared in Europe and even in Asia. The scabbard is projected and made by my wife with methods of cutting, punching and modeling.
The sword type XV - XVIII
Full functional, made with high quality steel 51CrV4 (6150)
Total lenght: 100,5cm,
Blade lenght: 83cm,
Balance: 10cm,
Blade width at the base: 50mm ,
Grip lenght: 10,5cm,
Weight 1200g,
Hardened 54HRC,
Edge is sharp
I will answer for your all queastions. My email is:
damian_sulowski@o2.pl
Price: 2000 EUR with shipping.
---

Attachment: 170.21 KB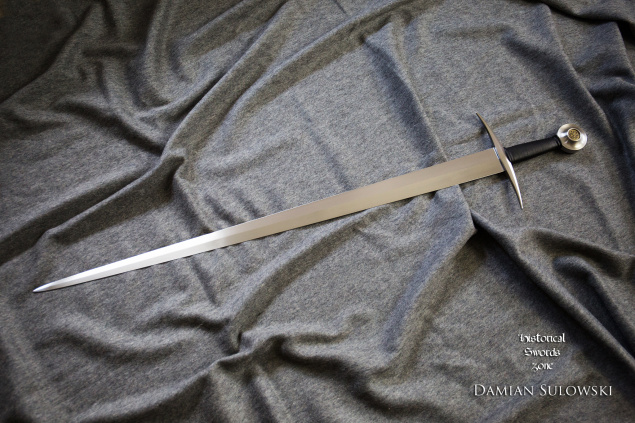 Attachment: 87.04 KB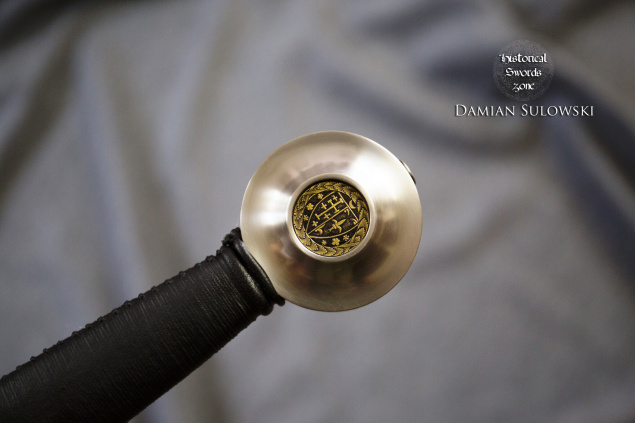 Attachment: 90.92 KB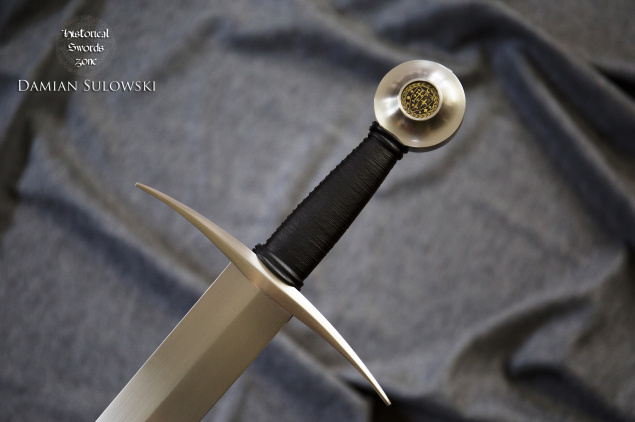 Attachment: 179.25 KB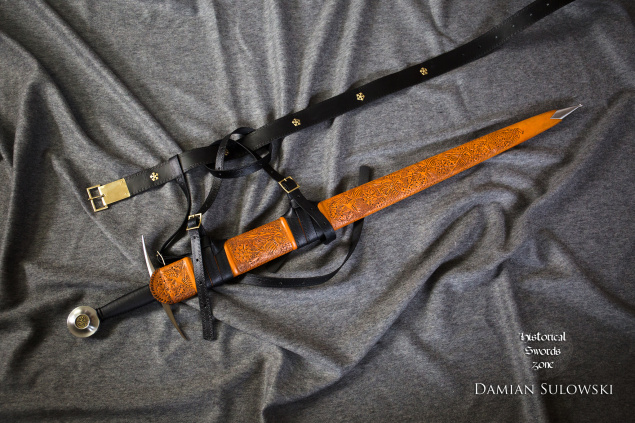 Attachment: 213.46 KB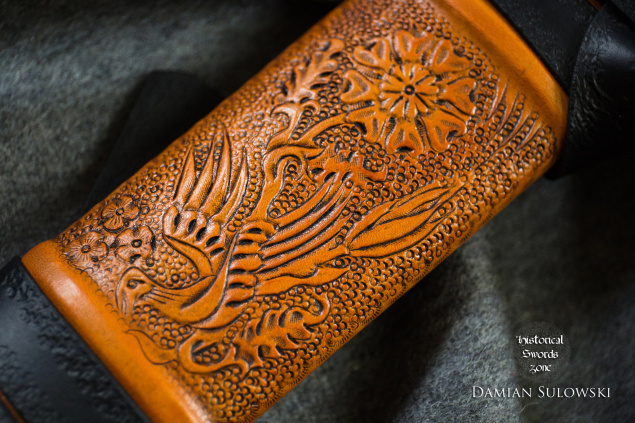 Attachment: 188.01 KB