Hello everyone.
This is a
seax
scabbard found in Trondheim, Norway 10 century and i am looking for a blacksmith to make me a seax and scabbard that will look like the scabbard in this picture.
The scabbard is 42 cm long.
The seax blade will not look exactly like this drawing but have a curved end at the tip and also have pattern welding.
The blade should be made with type of steel that is close to the period.
I am thinking the handle of the seax should have carving as well. But not 100% on that yet.
Do you know of any smith that you would recommend for this type of work?
Any experiences from ordering seax yourself?
Thank you
---

Attachment: 81.39 KB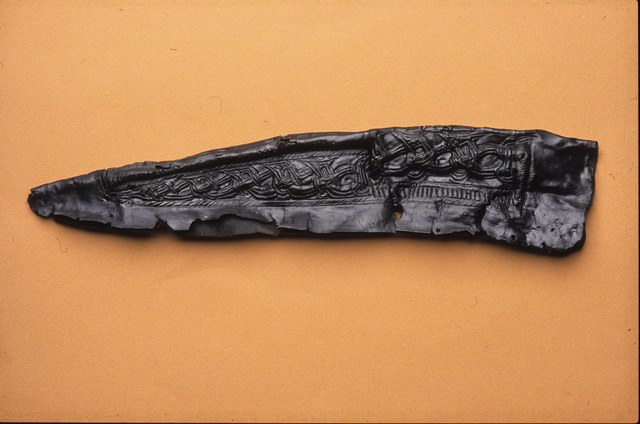 Attachment: 81.41 KB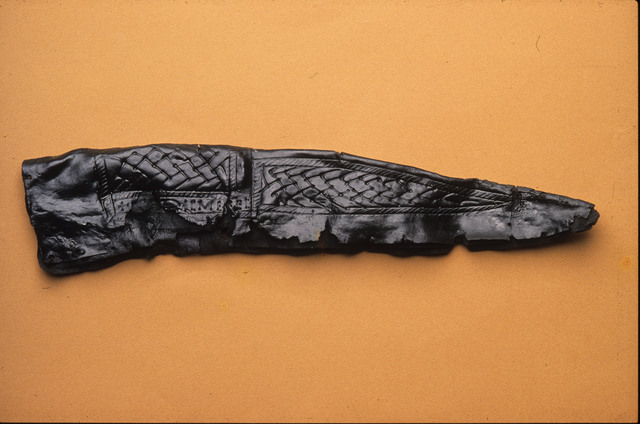 Attachment: 18.08 KB