---
For sale is a Tod's Stuff (now Tod's Workshop)
seax
. The blade is made of shear steel by Owen Bush (who commonly makes higher end blades for Tod), and secured with a pitch-based, period adhesive in a boxwood handle by Tod. The blade has some lines of copper/silver twist inlay, and is protected by a brown, tooled leather sheath with bronze edging and rings. See photo of my hand for scale of the seax and the subtle pattern of the shear steel.
The seax has only been used to cut bread a handful of times and is otherwise in new condition. Please let me know if there any questions.
Looking for $425 USD shipped to U.S.A. or Canada.
---

Attachment: 188.22 KB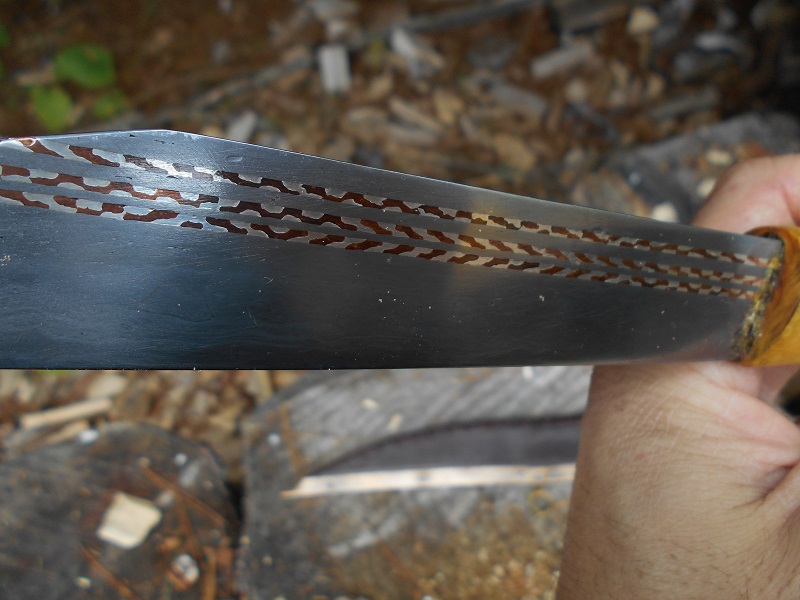 Attachment: 210.16 KB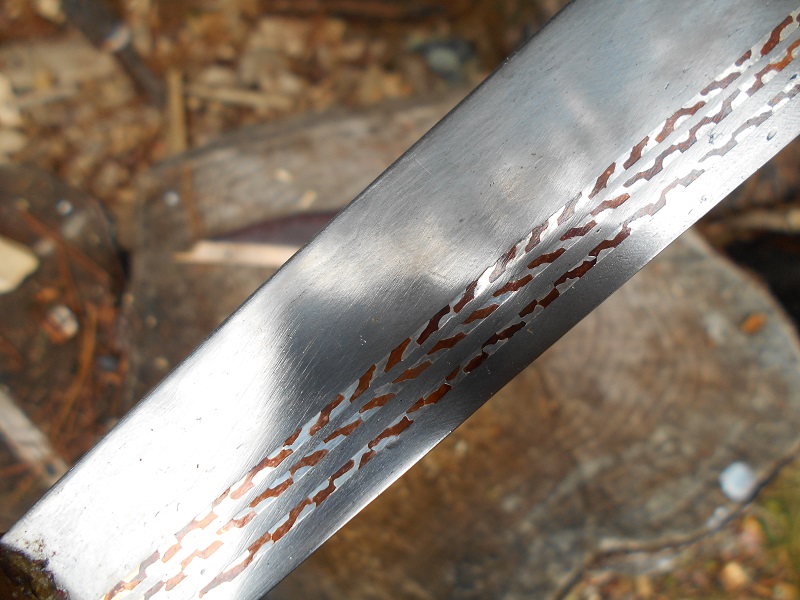 Attachment: 351.25 KB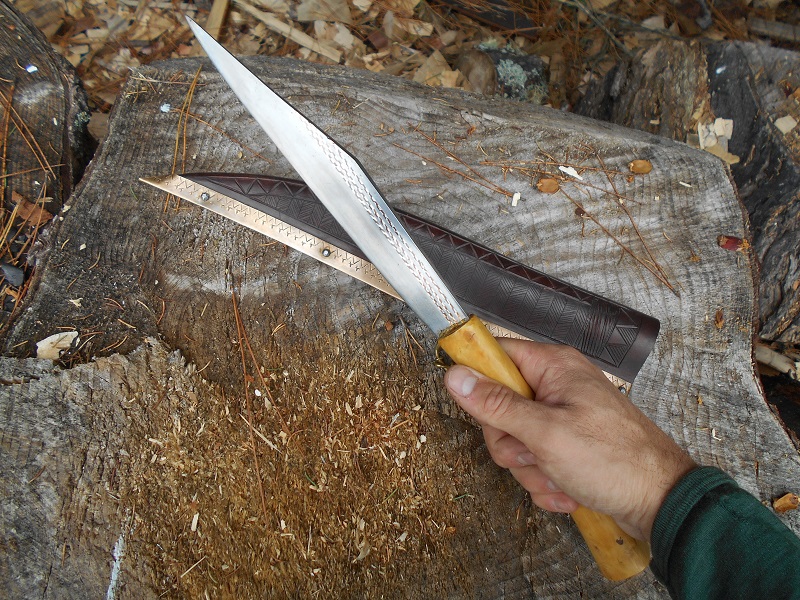 Attachment: 364.55 KB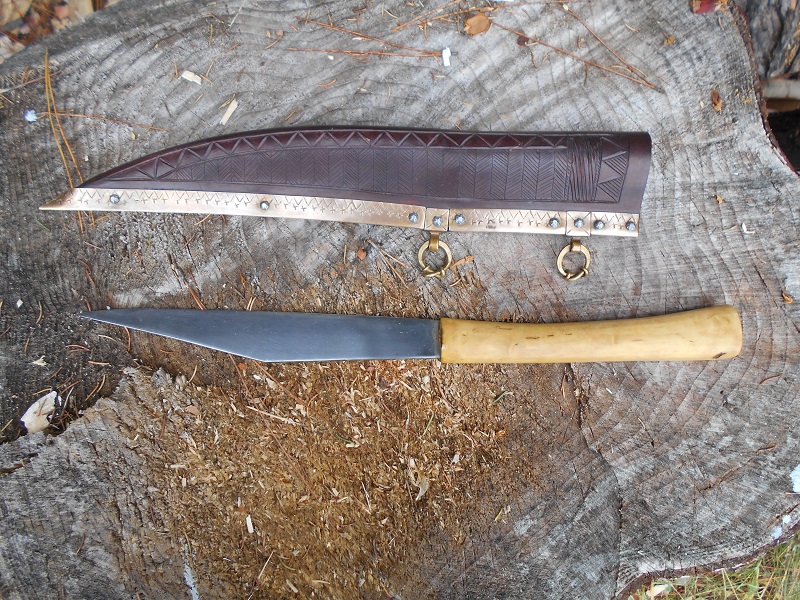 Attachment: 365.09 KB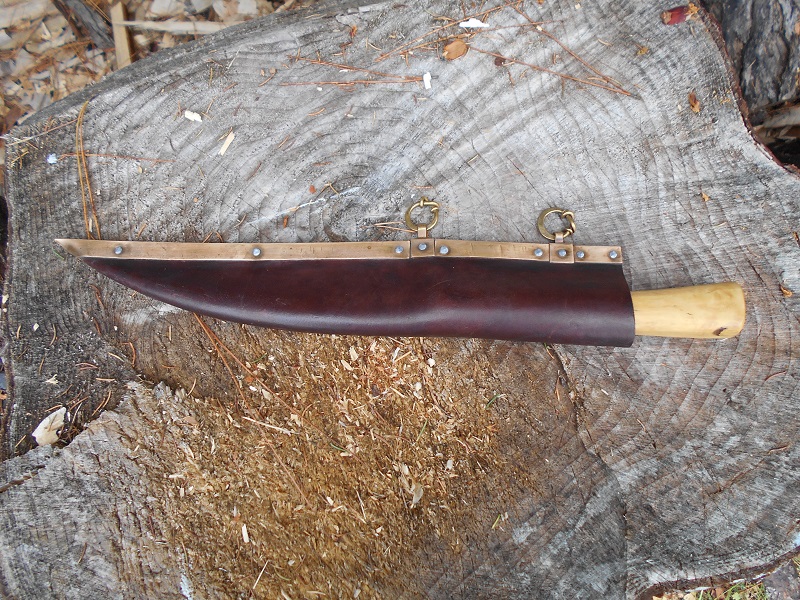 Attachment: 336.06 KB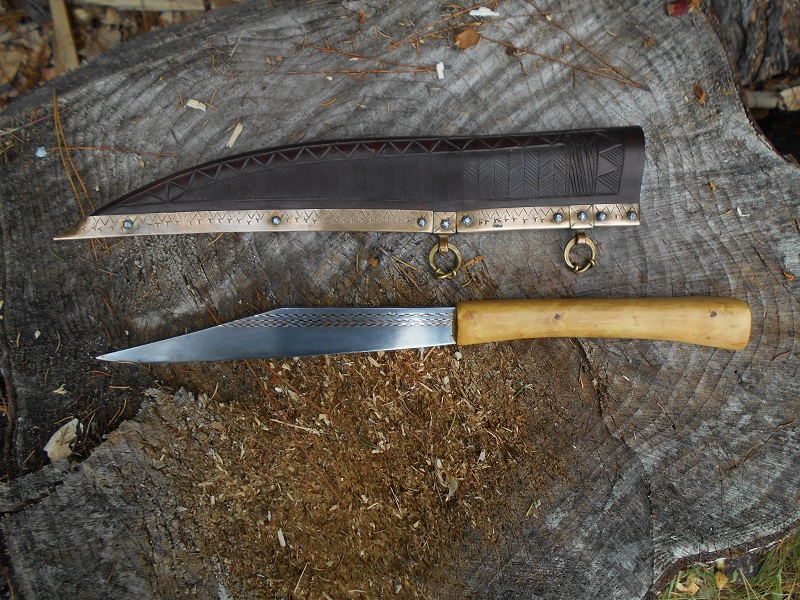 Attachment: 370.12 KB