---
Darkwood Common Ring Hilt Rapier as seen here:
www.darkwoodarmory.com/index.php?main_page=pr...ucts_id=14
Overall length is 48 inches with 39.5 inches of blade from the from of the guard(front plate). I had them make a "sharp" blade for it with a pointed tip.I don't have an accurate scale, but it is very light with a
point of balance
1 inch from the front of the guard(front plate). It's never been used and has been sitting on my wall for a year or so, so it might need a bit of polish.
Asking $400 shipped in the CONUS.
Will also consider trades for viking or roman swords OR partial trades with cash.
---

Attachment: 33.36 KB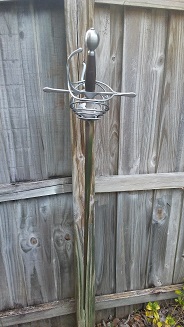 Attachment: 76.65 KB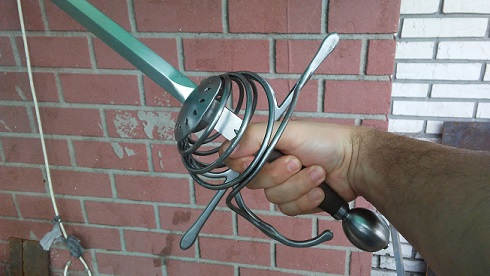 Attachment: 46.67 KB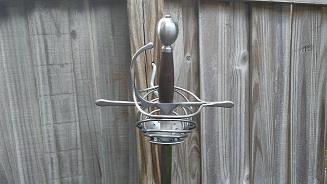 Attachment: 86.35 KB