---
This is a beautiful piece, and I'm sorry to have to sell it, but my son is going through formula like a terror. I've done nothing with this
seax
except kept it oiled and clean. It has an amazing pattern to it and handles like a dream.
Specs from the maker's site:
Blade Length: 13"
Blade Width: 1.5"
Grip Length: 5.5"
Thickness: .25"
Blade Material: 1095/15N20 pattern weld
Heat Treat: Oil quenched and through hardened
Grip Material: 5500 year old bog oak, Copper pins
Asking $250, which covers PayPal fees and shipping within CONUS. Outside of CONUS, and we'll need to discuss shipping.
---

Attachment: 118.17 KB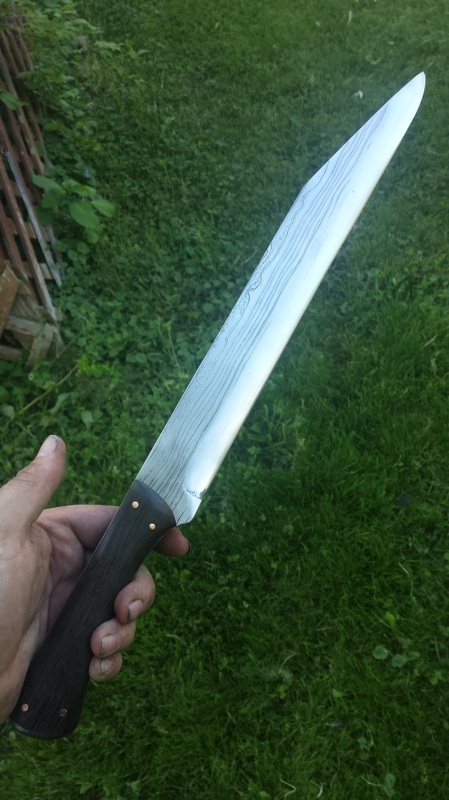 Attachment: 110.16 KB