Hi All,
I have just completed a pair of Baselards shown below.
Baselards were in two distinct styles. The German/Swiss style is often known as the 'Holbein' dagger style and is of the form that was favoured by the Nazis. The other style was very popular in Italy, but also in France and England and I guess but don't know, Flanders and Holland.
These two daggers are of the Italian/English style of Baselard. The shorter is styled after Italian pieces from the first part of the 14thC and has the slightly upturned upper guard that was quite common at the time.
The longer dagger is very closely based on an iconic piece from the Royal Armouries and is a little later in date and if I remember correctly may be French.
Both pieces have scales made from spalted box and soaked in linseed oil and held with copper rivets. The blades are 6mm/1/4" thick at the guard and the tangs taper down from there.
Both sheaths are made from two layers of veg tan leather, dyed black and finished with bronze chapes.
I hope you like them.
Tod
The smaller piece is a commission and the larger is available for sale.
---

Attachment: 109.89 KB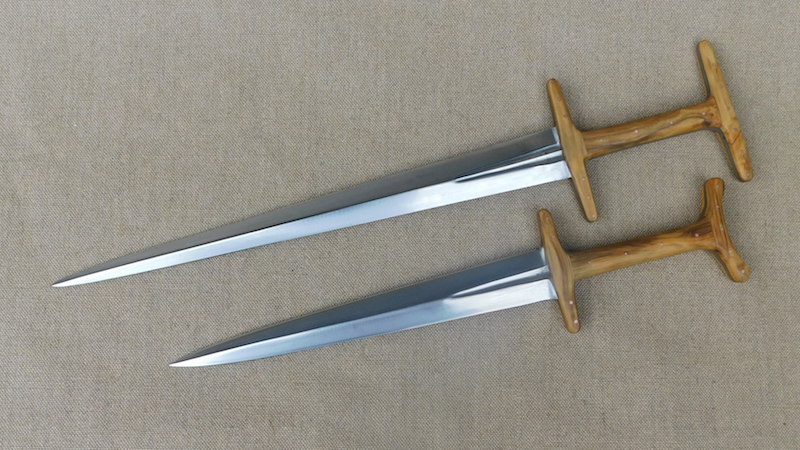 Attachment: 176.12 KB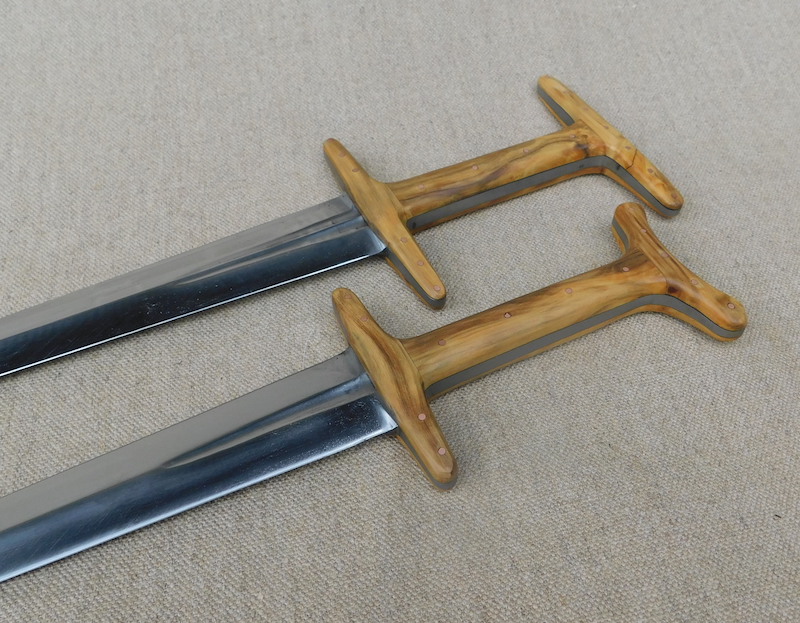 Attachment: 140.16 KB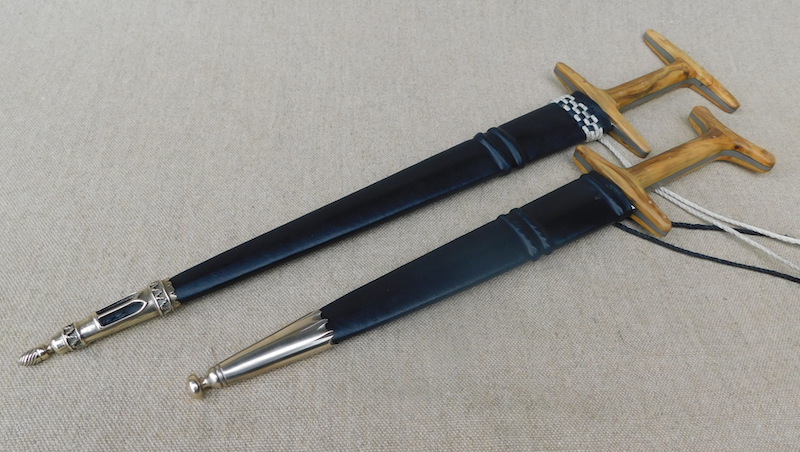 Attachment: 122.88 KB