About a two years ago I picked up a Deepeeka Cluny sword with the intention of reworking the hilt of it and using it as a cheap pel sword. Since then it has just been sitting around, hence the rust on the hilt.
I finally got around to doing the project, so first I had to take it apart. This isn't so much a review, as just a post about what I found upon disassembling the sword. Overall it wasn't too bad, but is still riddled with cheap workarounds and common issues with the lower price range swords.
The first thing I took off the was the rain guard, which was made from a piece of thick cardboard glued to the blade, with thin leather covering it. The detail of the rain guard also continues into the cross.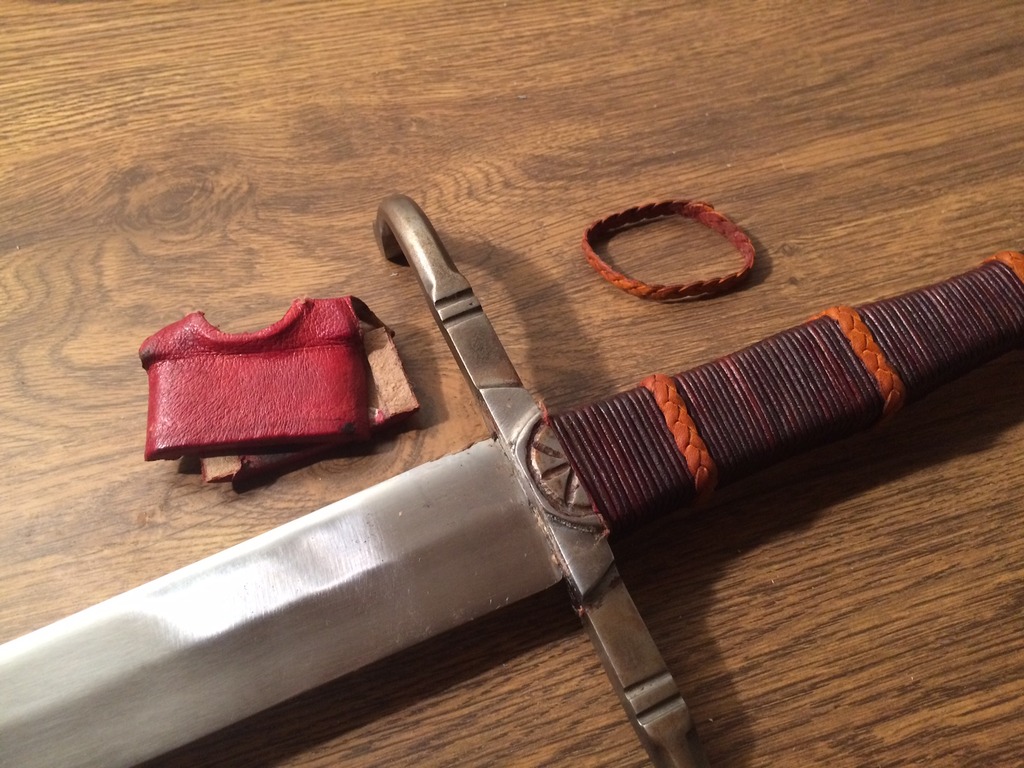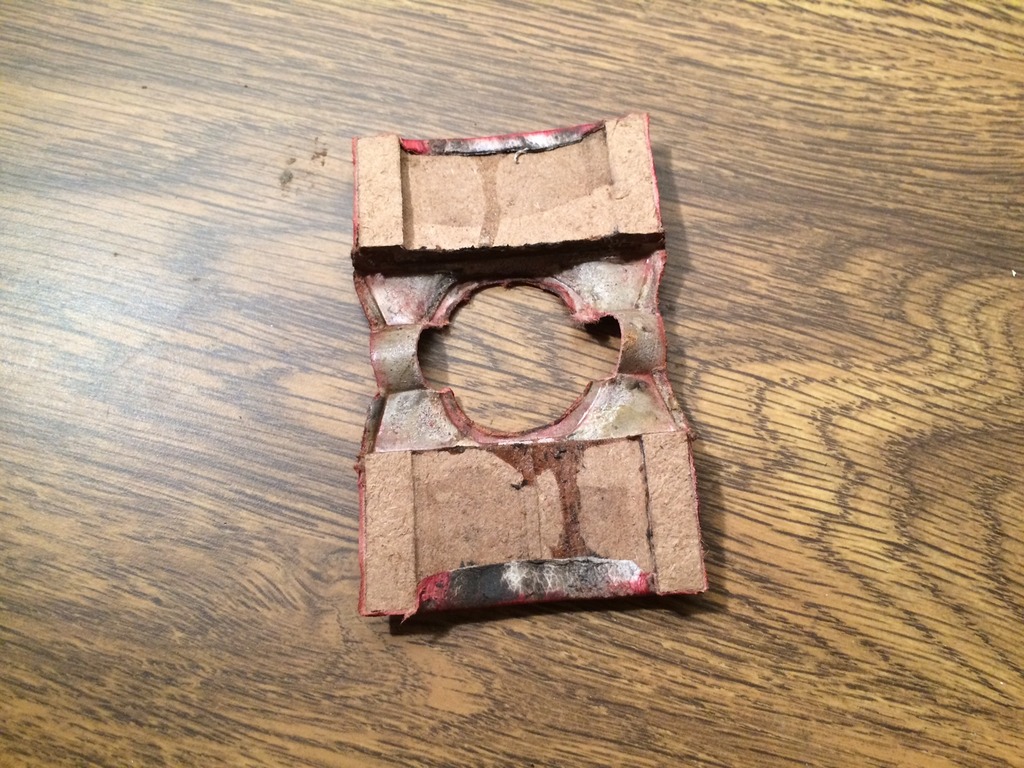 Then I took off the leather cord on the grip. There were three little bands of leather to act as risers, though they wiggled all around only being glued on one point. The cord was only sightly glued down and came off really easily.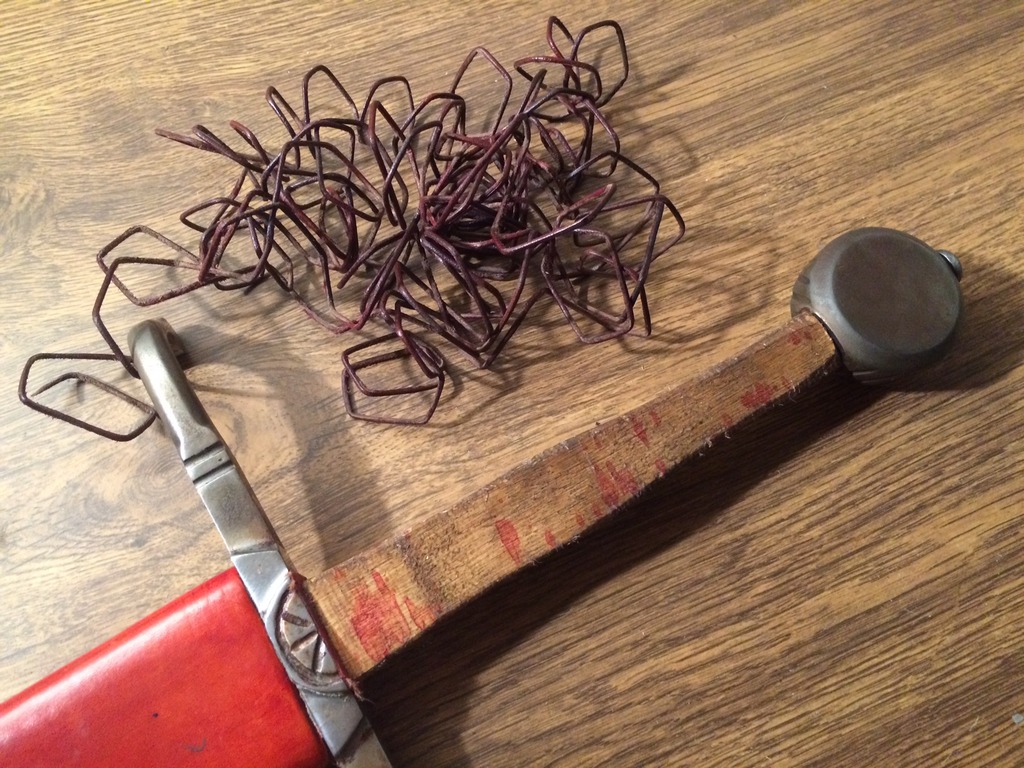 Upon taking off the cord I found that the grip and the pommel didn't meet flush, as shown in this picture.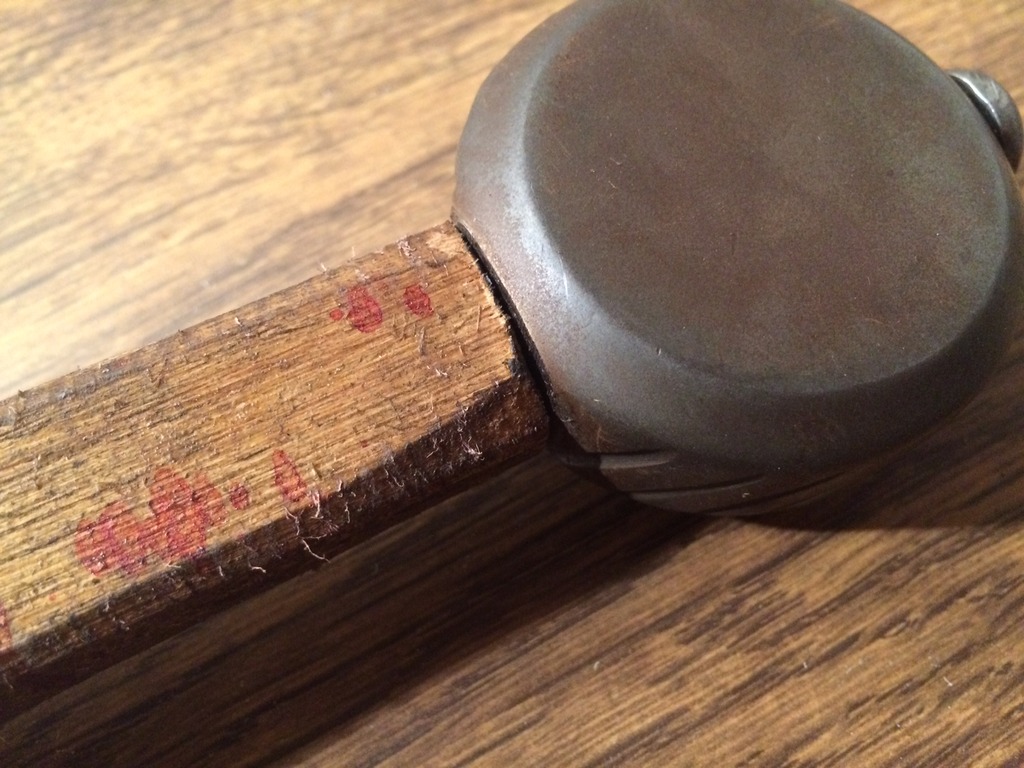 Taking off the pommel was just a matter of unscrewing the pommel but with a pair of pliers. I had originally thought it was peened and ground flat, but I was quite mistaken. The pommel and grip popped right off once the nut was gone.
The tang hole in the pommel is pretty crooked. The other side is just a round hole for the tang nut.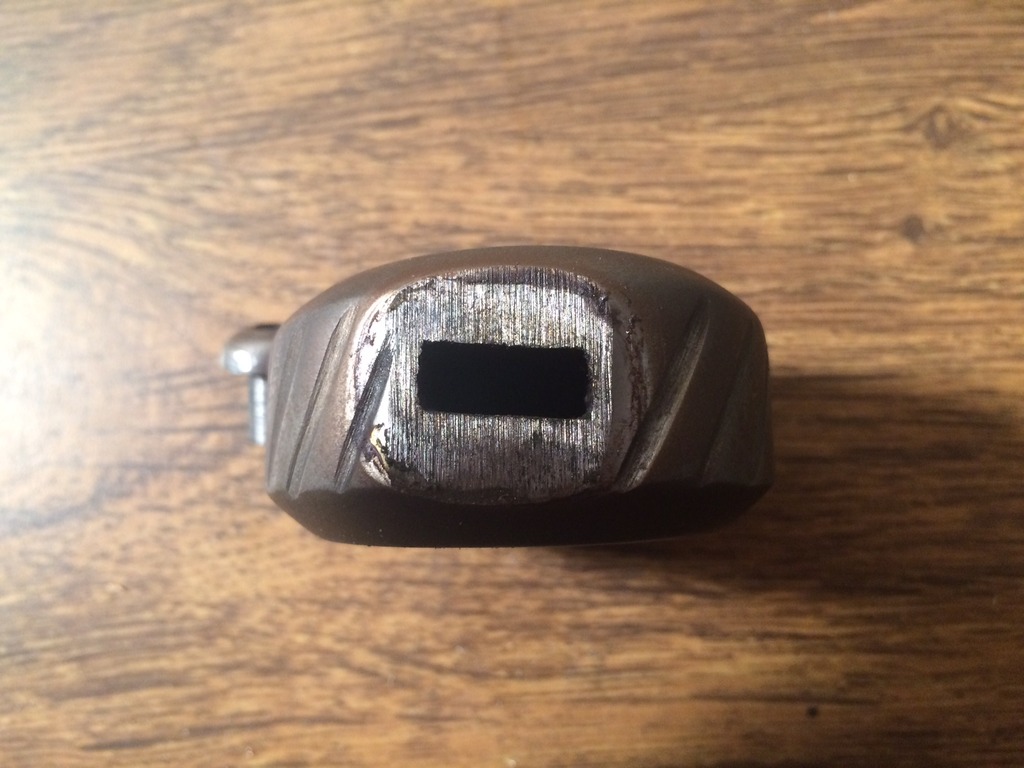 The guard at least as a pretty decent recess for the blade to sit into, but more on that later.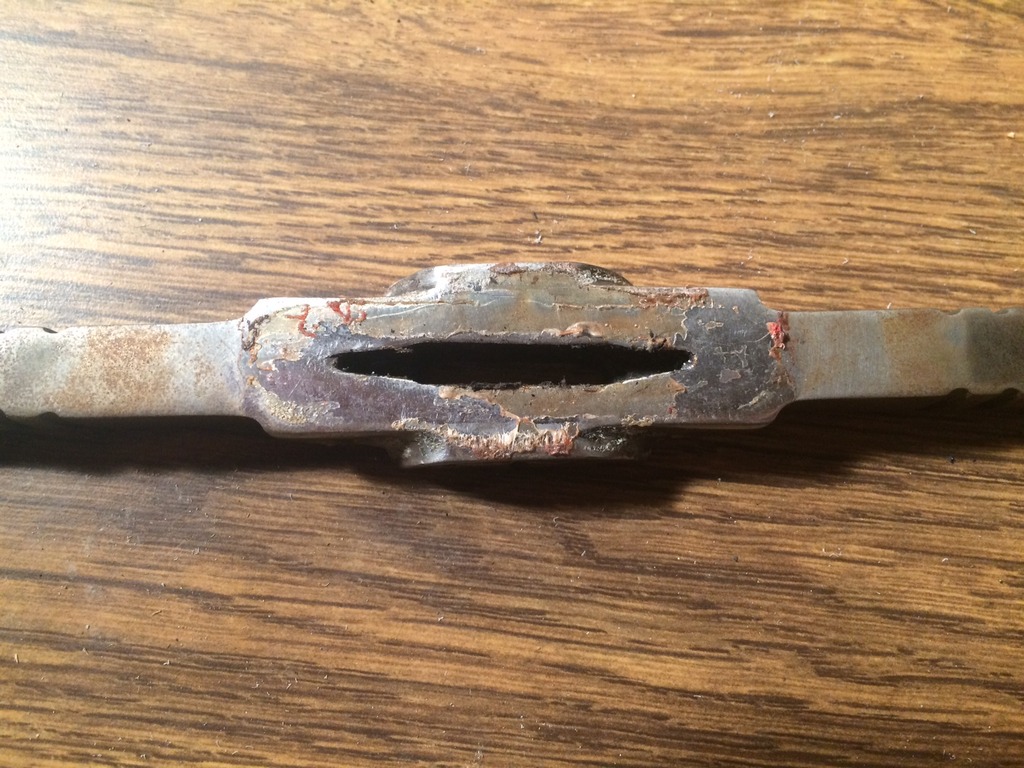 The tang is pretty beefy, and it impressed me other than the threaded end. There is also an L and a 6 stamped into the tang.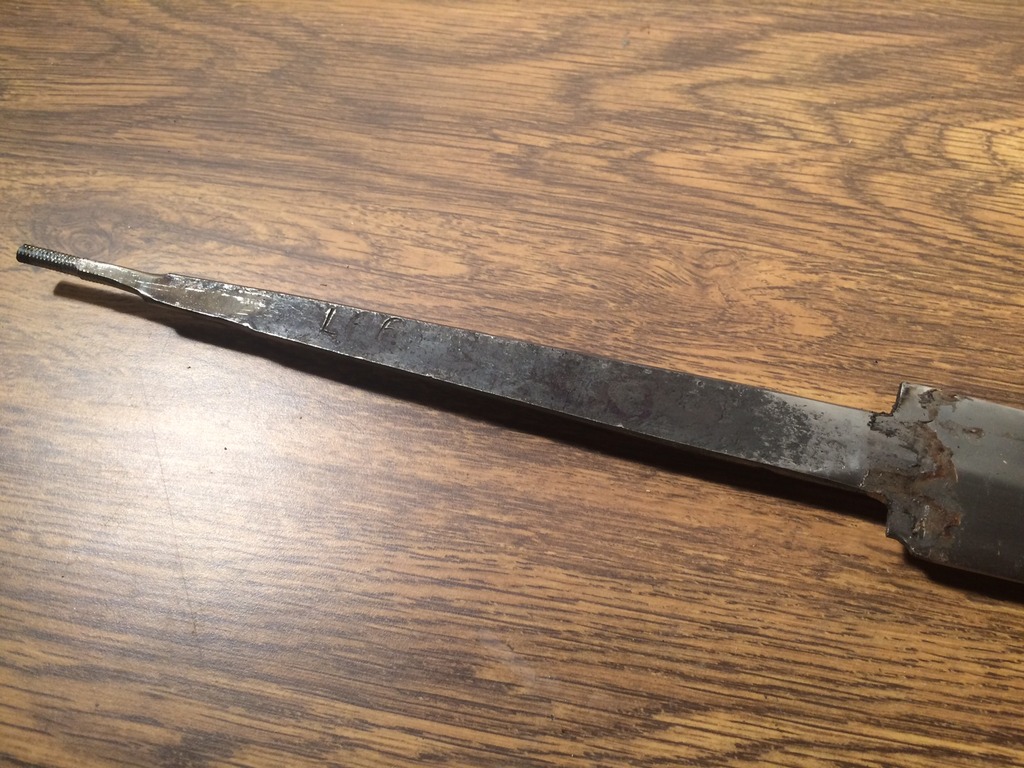 The last thing I want to show is the way they made the blade fit into the recess in the guard. This does show slightly when the sword is assembled and I is a real bummer.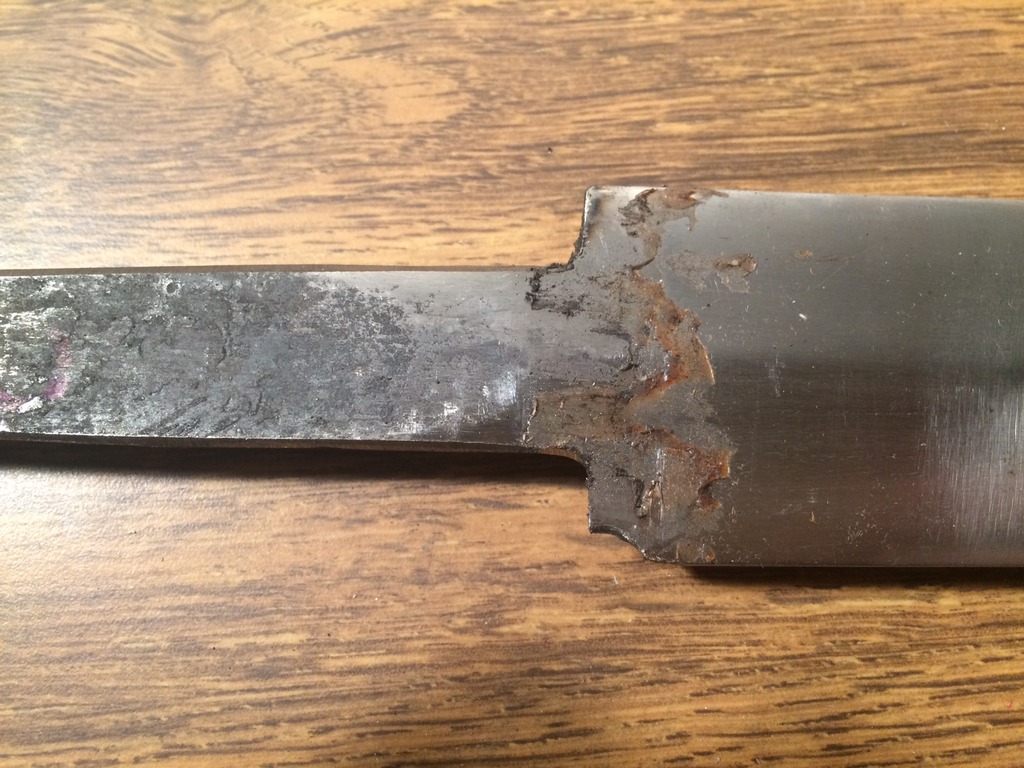 So that's pretty much what I found under the hood on this sword. I like the size of tang, which is a huge improvement on the old Deepeekas, however they still seem to have the same shoddy finishing that they always have had.
Hope some of you found this interesting or helpful.
-Sam