So, I came upon this Facebook page of a Polish smith making very nice looking historical axes and spear heads. He is the brother of Mateusz Sulowski, who has posted many times on this forum and is making really nice swords. He had one in stock that I liked and I decided to buy it. I am extremely happy that I did. I've been wanting an axe for a while and this one fit the bill. Here's a link to the Facebook page that I bought it from:
https://www.facebook.com/mortalarrowgames#!/Historical-axes-spears-zone-644425172323018/
I'm attaching some pics. It's really well made, The lines are all crisp and the finish is very nice. The steel has been browned and matches well with the dark wood. It's great and I will be ordering from them again soon...
---

Attachment: 48.65 KB


Attachment: 63.36 KB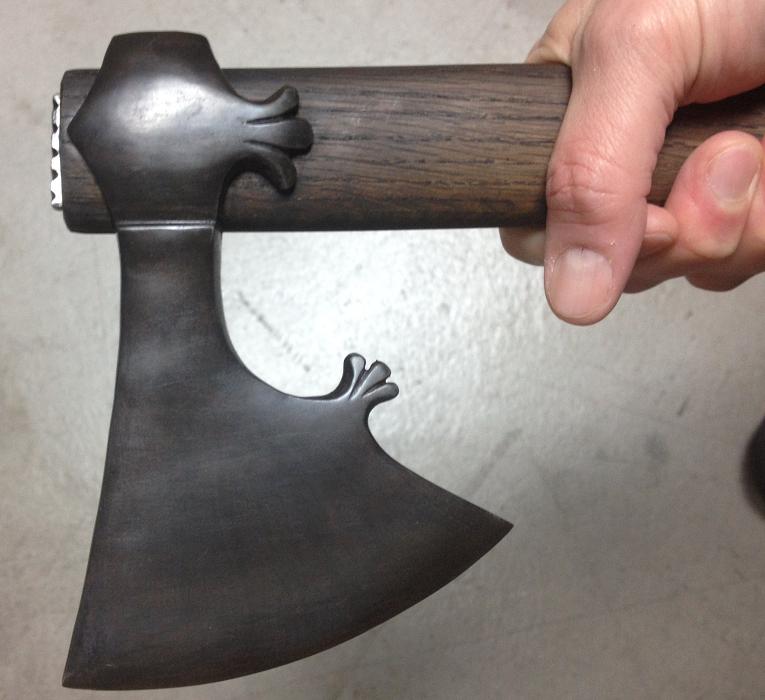 Attachment: 47.31 KB
[ Download ]


Attachment: 91.19 KB
[ Download ]